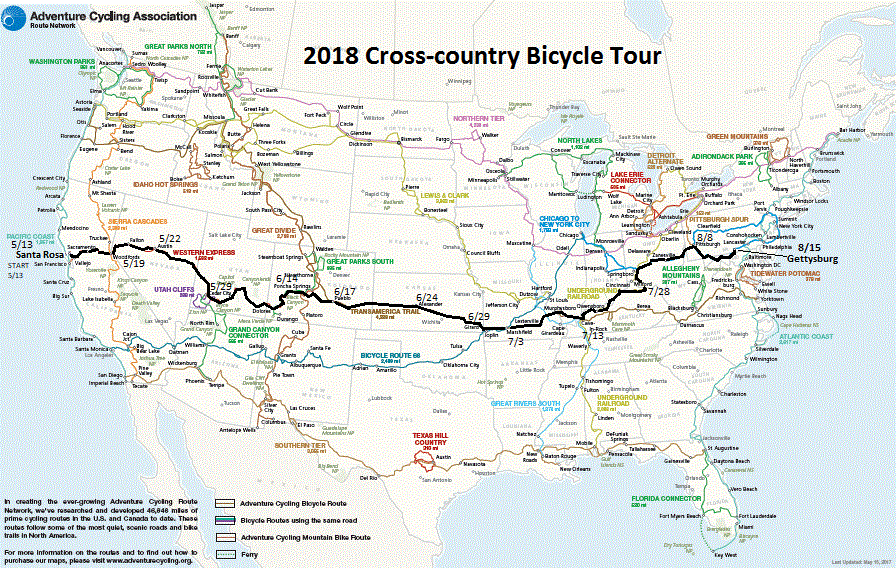 My 50th High School Reunion Tour
I was born and raised in Gettysburg, Pennsylvania. This is the 50th anniversary of my high school graduation so I decided to travel back to the reunion by bicycle.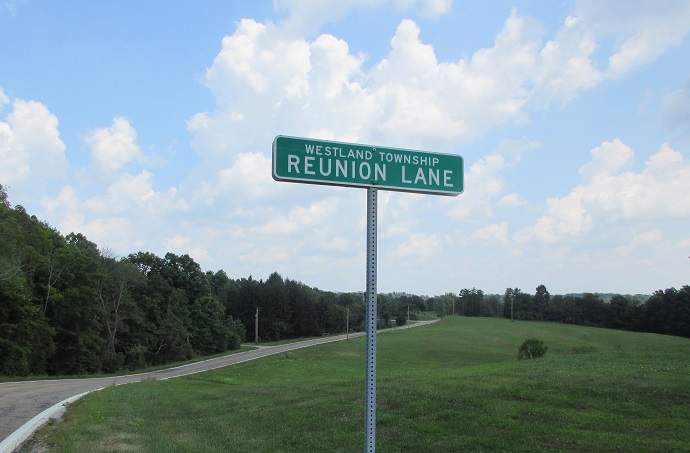 This trip is something of a reprise of my first long-distance, self-supported bicycle tour back in 1996. The end points are the same (my home in Santa Rosa, California to Gettysburg) but the route is different. This time, the entire route is based on maps from Adventure Cycling. I'm taking their Western Express route from near San Francisco to Pueblo Colorado, then the famous TransAmerica Trail to Cave-in-Rock IL, then I switch to the Underground Railroad north to Xenia Ohio, then finally I follow the Chicago to New York City route to Gettysburg (using the Philadelphia alternate).
Last updated November 23, 2021