Saturday June 30, Chester to Santa Rosa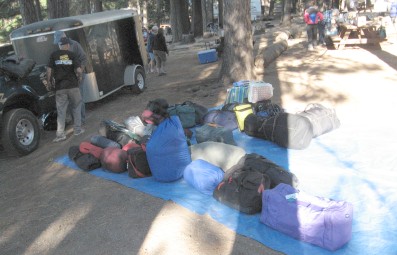 We took down the tents and packed everything into the trailer.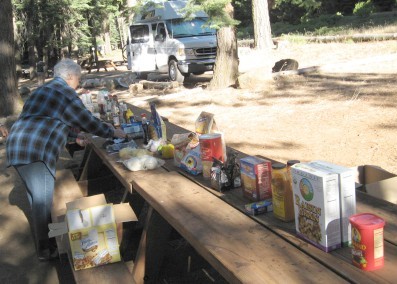 We raffled off the left-over groceries.
We four in Vin's truck ate cereal in camp, but the others stopped at a restaurant for breakfast. We arrived back at Vin's ranch at two in the afternoon and unloaded the trailer. After hugs all around, we went home with memories of a very pleasant week.