Thursday June 28, "The Three-Fingered Workout"


47 miles, 2638 feet of climb (200 ft/division)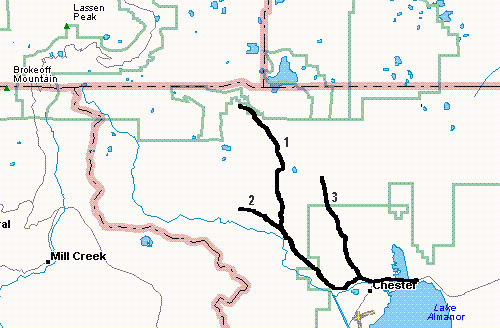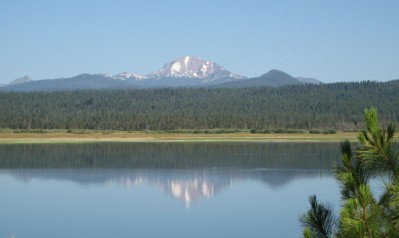 Today's route is called "The Three-Fingered Workout" and is found in Bodfish's book. It consists of three roads (the three fingers) that all begin in the vicinity of Chester.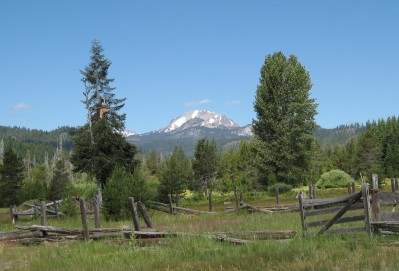 In the first finger, there is an old abandoned farm with a good view of Mount Lassen.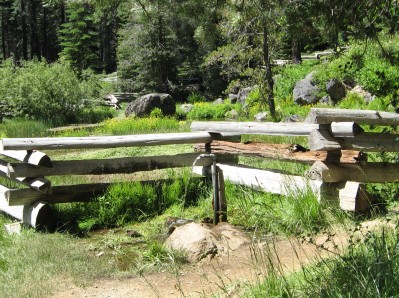 In the second finger is Domingo Springs, which has potable water. We stopped to drink the fresh water and eat our sandwiches.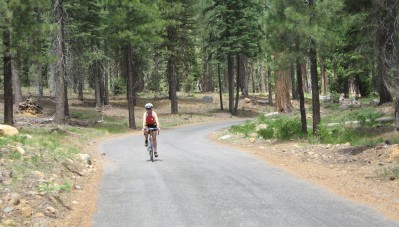 In the third finger are trees, trees, and more trees. But the road is good and the traffic light.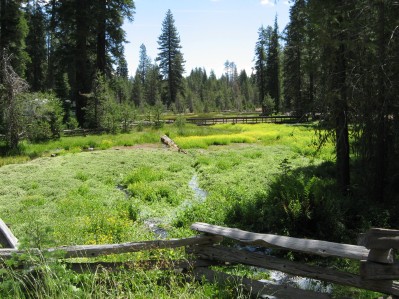 For dinner, our cook crew made stir fry with meat from the leftover ribs, broccoli, a little asparagus, snow peas, red and green peppers, mushrooms, green onions, Rose's home-grown zucchini, garlic, and soy sauce, served over rice. Plus Caesar salad, bread, and, for dessert, hand-made ice cream with strawberries.
The same as yesterday, we had a lot of wind which made it difficult to prepare the food. We built a windbreak on the table in front of the stove out of two big plastic crates used to hold cooking utensils.