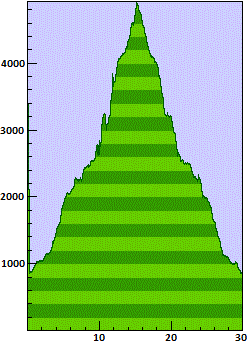 August 25, Friday, Mineral King out-and-back
30 miles, 4967 feet
Thee final stage of the tour was an out-and back to Mineral King. It's an old silver mine that Walt Disney planned for a resort, but the plans fell through. I rode with David Clark during the first few miles. There he is crossing a bridge on the way up. He is one of the very few who did every inch of every ride.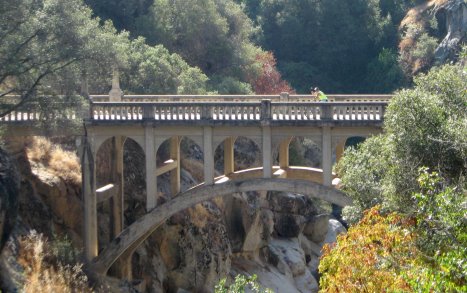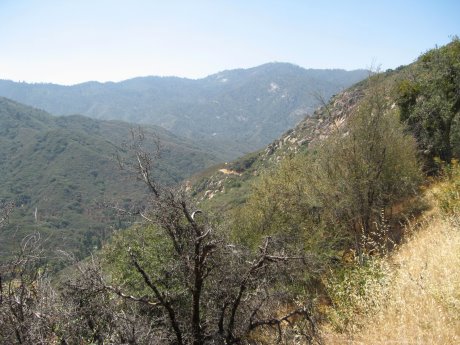 There was some kind of sluice or aqueduct on wooden supports running down the valley.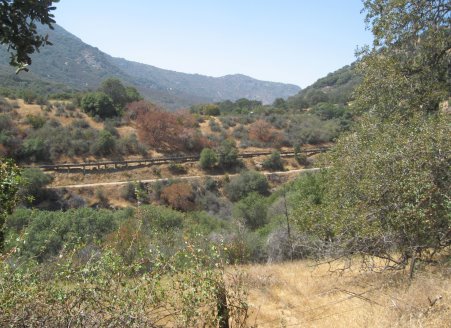 I did 30 miles, which was about 3000 feet short of the almost 8000-foot climb, before the heat got to me. I found a cool spot under a tree, took a nap, ate my sandwich, and then headed back down the hill. Some of the other riders made it all the way to the ranger station or to the lodge just a little before the end.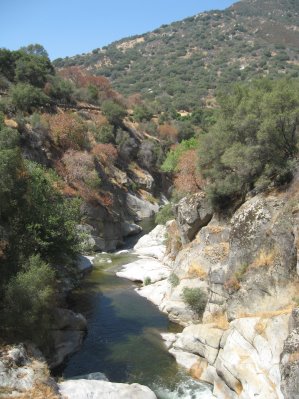 Tonight we did a restaurant meal again, which was the original plan for the last night. I ate at the Riverview restaurant, just across the street from the campground, the same place as last night. Good food and a pleasant ambiance, seated on the rear deck next to the river.

Back - Top - Forward