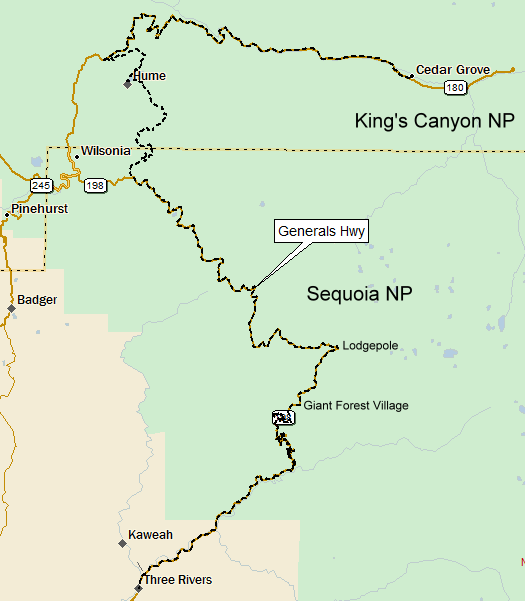 August 24, Thursday, Cedar Grove to Three Rivers
This is my day on the cook crew. I didn't want to chance getting into camp late, so I decided not to ride today. Here's the rest of the riders posing before the start.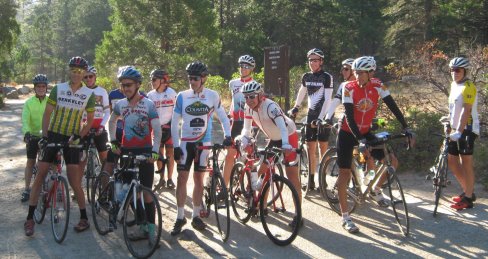 I spent the day in one of the sags.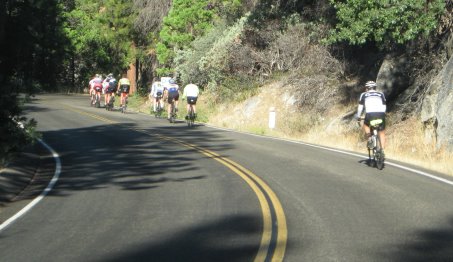 The big news today was the crash. A group of riders were in a paceline bombing down a hill at 30+ mph. The lead rider never saw the rock, but missed it anyway. The next two riders both ran right over the rock. Although neither of them went down, they both trashed their wheel sets. The next rider braked to avoid the rock which caused the rider behind him, Brian, to crash. He had a major case of road rash but was able to ride the next day.
The group decided to just eat at nearby restaurants instead of cooking in camp, so I got out of my evening cook crew duties. We just have to do breakfast tomorrow. Brian was on our cook crew, so it worked out.

Back - Top - Forward