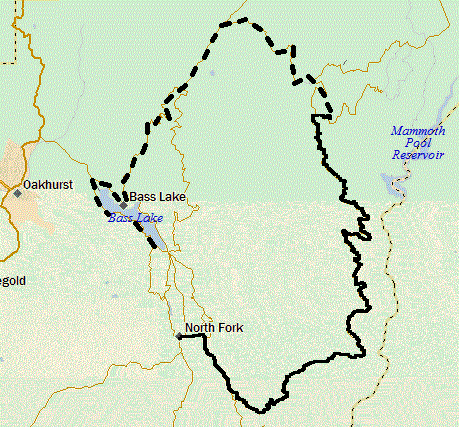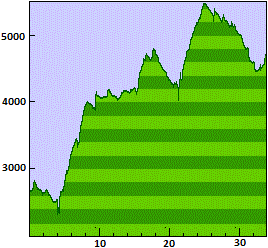 August 21, Monday, North Fork via Grizzley Century route to Bass Lake
34 miles, 4826 feet
Each morning, everyone helps pack away the supplies and makes sure the two trailers are loaded and ready to go before anyone leaves camp.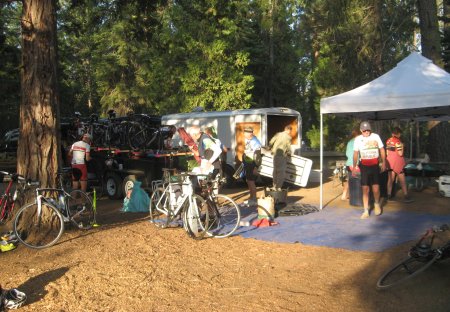 Stage 2 is the second of the two days that had to be re-routed because of the fire. We drove to the start in North Fork and everyone started from there.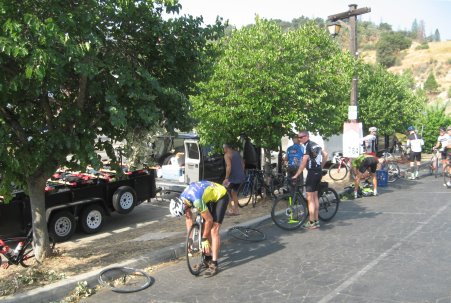 The route basically follows about two-thirds of the Grizzly Century, a big counter-clockwise loop, ending at our camp site for the night at Bass Lake.
The two vehicles leapfrogged to provide the rest stops. When I arrived at the second rest stop at about mile 34 it became clear to me that, with 3000 feet more of climbing, the third rest stop would be waiting a long time for me to arrive. This was the van pulling the box railer with all the dinner supplies and I didn't want to hold them up. So I just sagged in from there. As it was, we still didn't start dinner until after 7 pm and the cook crew was still cleaning up after dark.

Back - Top - Forward