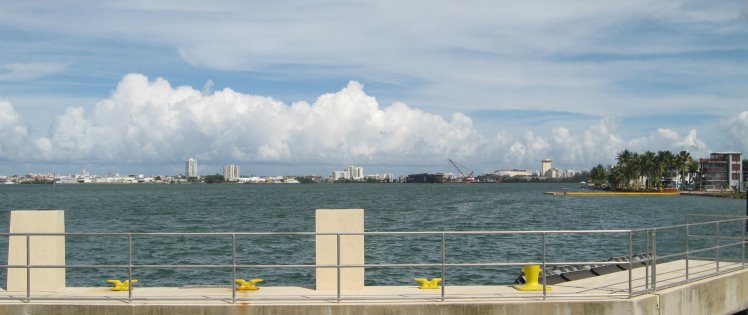 Thursday Decenber 17, Manatí to San Juan


56 km / 35 miles, 325 ft / 99 m of climb (200 ft/division)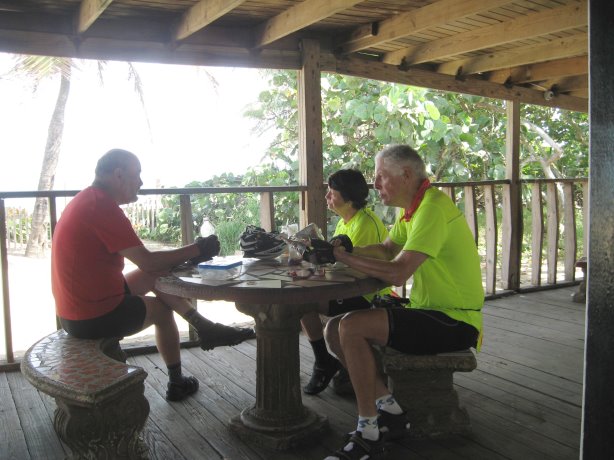 Another easy day. I rode with Kristie, Ray and Art again. As usual we stopped at gas stations for drinks and also at a little restaurant by the sea where we bought drinks and ate our packed lunch (PB&J).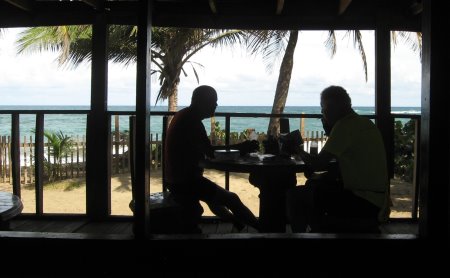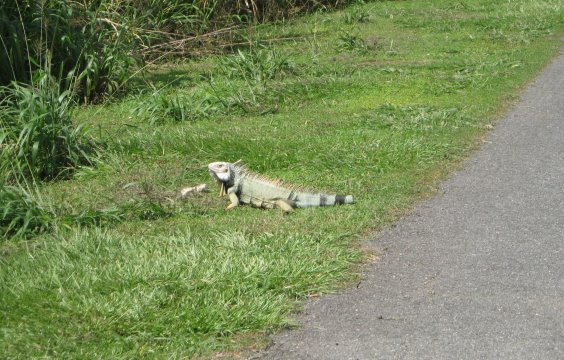 We saw lots of iguanas in Puerto Rico.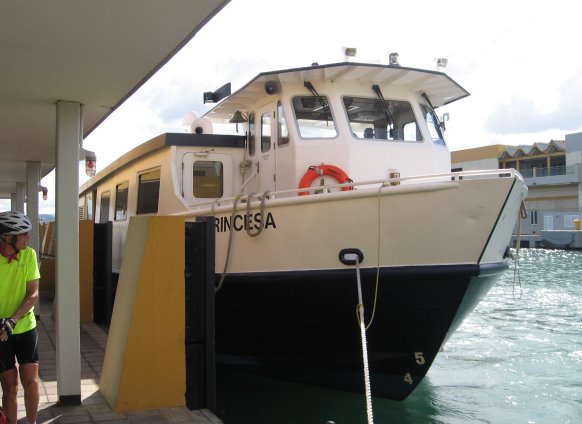 We took the ferry across the bay to return to old San Juan. The picture at the top of this page is looking across the bay at the city.
We got back to the hotel around 2:30 as I recall and I was able to get Sueís bike packed into the box and about half way done on mine before I had to stop to shower and change for dinner at 6. Dinner lasted a couple hours as everyone wanted to chat at our last meal together. Dan handed out presents for everyone: little shot glasses with a coqui on the side.
I wanted to finish packing my bike after dinner, but the basement, where the boxes are located, was locked and the receptionist didnít have the key. Iíll have to do it tomorrow as well as shop.