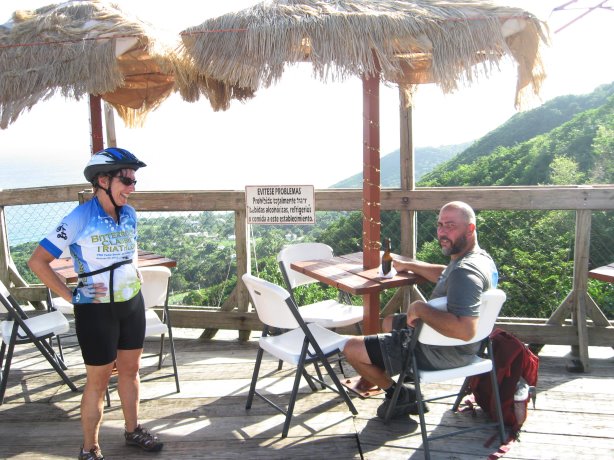 Wednesday Decenber 9, Fajardo to Maunabo


(GPS data cover only last portion of ride.)
65 km / 40 miles, 886 ft / 270 m of climb (200 ft/division)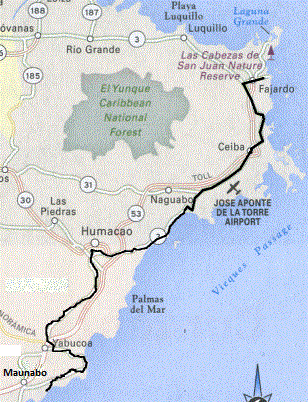 Sue was to catch a cab to San Juan at 8, so she could have one last breakfast with us at 7. When she gets home she has a whole list of things to do before she has to catch another plane the next morning for Ohio. She's not going to get much sleep.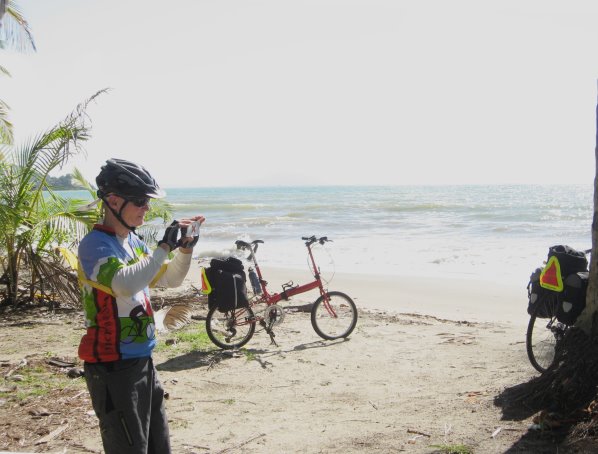 I started out riding with Doug and Patty and was with them the whole day as we joined and separated from various other riders. Part of the ride today was right next to the ocean.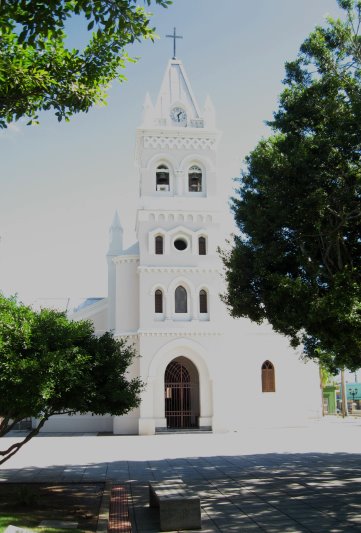 I was following Dan for the last half of the ride so I wouldn't get lost. Dan led us slightly off course to Humacao so we could see the old church and hang out in the plaza for a while.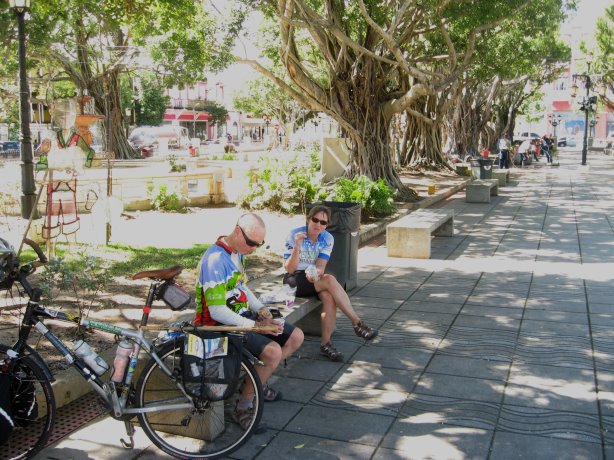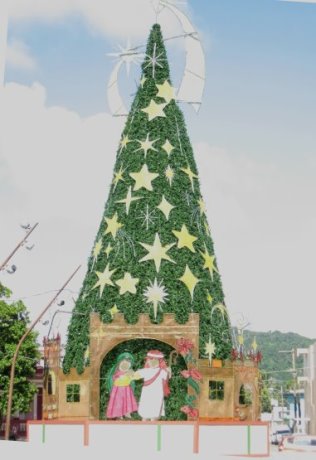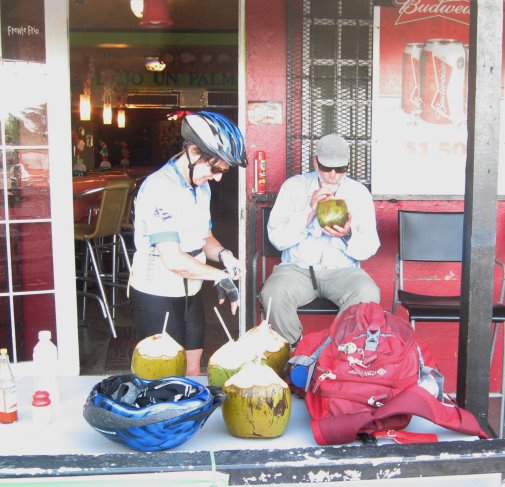 Later Dan bought us cold coconuts from a roadside vendor. They were prepared by cutting off the tops and adding a straw so we could drink the juice. It kind of tastes like weak 7-Up but without the fizz. Today I drank almost 4 large water bottles, the coconut, a store-bought bottle of water and a can of Hawaiian punch and was still a bit dehydrated by the end of the day. Tomorrow is 94 km, so I'll probably have to stop along the way and get more water.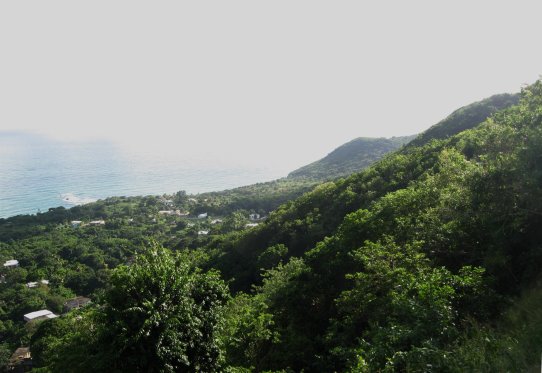 The big climb was right near the end of the ride. I think nearly everybody walked. (Thanks Richard for the photo below.) On the plus side, there was a beautiful view from near the top.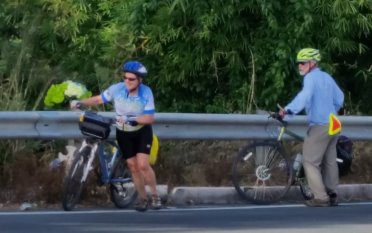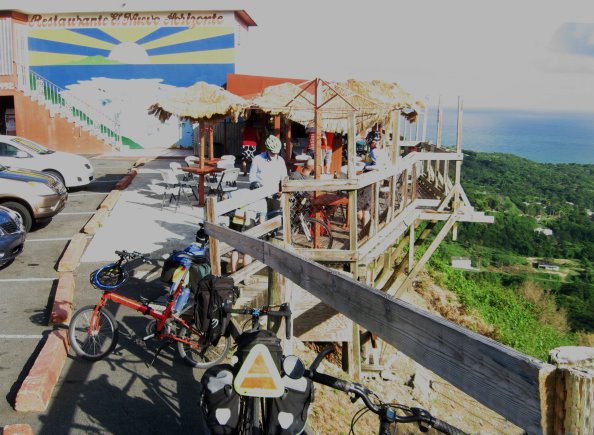 Just before the top of the hill we stopped at the "New Horizon" open-air restaurant to cool off. Doug and Patty bought an octopus salad and let us all taste it.

The hotel Parador Mauna Caribe is nice in some ways. The room is huge and fronts right on the Caribbean shore. On the other hand, the same key card is used for the front door as well as for the air conditioning, and the card must be inserted continuously for the A/C to run. That means the A/C is always off whenever you are not in the room. Also there is no WiFi in the room. You have to go to the patio next to the outdoor pool to use the Internet. I had wanted to get up this morning at 1 am to see if I could hear my show streamed from KBBF, but I guess I won't do that.