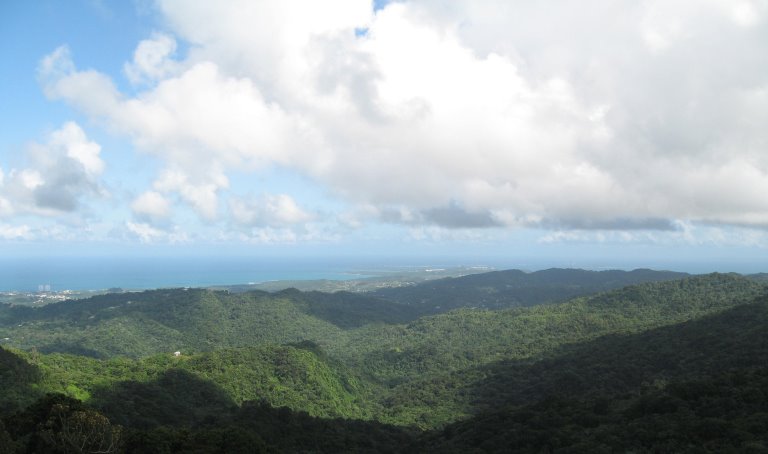 Tuesday Decenber 8, Trip to El Yunque National Park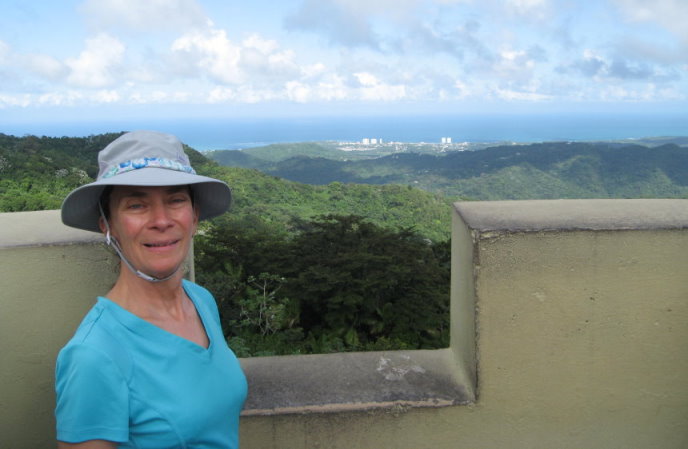 This is a layover day in Fajardo. Sue and I had planned to ride up to the visitors' center at El Yunque National park, but we have heard that the road is steep and slippery since it is always wet, so Sue decided we should pay the $75 and take the tour bus instead.
We leave at 11:15 so Sue decided to check her email. Her dad is in the hospital and not doing well so she has been checking for updates from the brother every day. The news was bad. Apparently he is given only a couple more days to live. So Sue is going to have to abandon the rest of the trip and fly home, then take another plane to Ohio to be with her family. As I write this, she is checking airline reservations and we are trying to figure out how to get her bike back to the Hotel Milano in San Juan so I can pack it up at the end of the trip.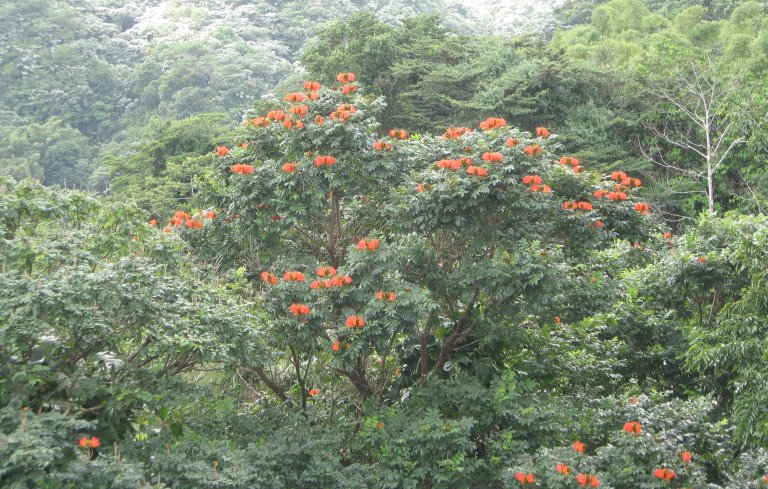 We did take the trip to El Yunque National Park. It was a good break for Sue to get her mind off her Dad. We climbed the tower to get a view off the coast and then went up to the trailhead and hiked down to the falls and back. Tour leader Rupert was very knowledgeable, cheerful and friendly.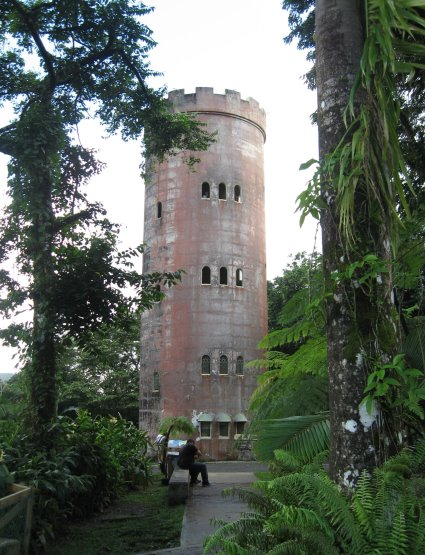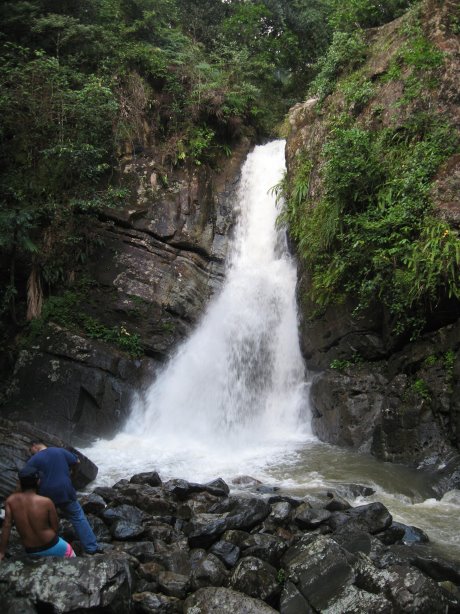 As we were finishing dinner, Dan came in to introduce us to a fellow from the local bike shop who had stayed late to bend back the bent fork on Kristie and Ray's tandem and then dropped it off at our hotel. They had re-built the front wheel earlier in the day. The whole group gave a hearty round of applause to the mechanic for going so far above and beyond the call of duty.
Sue has arranged to fly out tomorrow morning. She'll take a shuttle or cab back to the Hotel Milano in San Juan where she will drop off her bike and get the rest of her stuff before catching a cab to the airport. At the end of the tour I will pack her bike and bring it home with me as a third piece of luggage. Sue is headed back to Santa Rosa to get the papers she needs to handle her father's estate, gather some clothes suitable for Ohio winter and for a funeral, re-stock her personal medications, and pick up the prescription eyeglasses that she had forgotten to bring on the trip. Then she will get another flight to Ohio.