2015 Puerto Rico Tour, Conclusion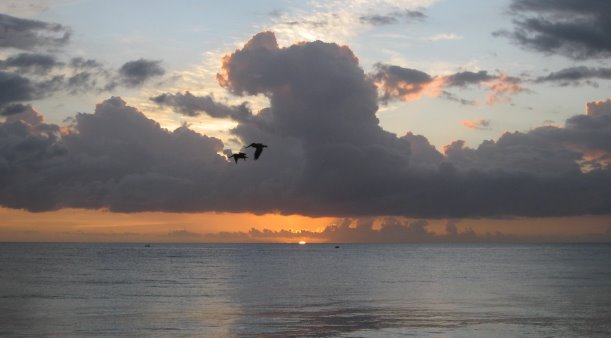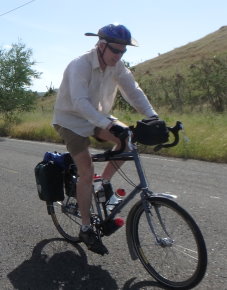 This was one of Adventure Cycling's "Inn to Inn" tours. There is no sag wagon and you carry your own clothes and other items on the bike with you, but you stay in inns or hotels rather than camping. Without the tent and other camping gear, your load is pretty small. I just used a handlebar bag and a pair of small Ortlieb panniers that are actually meant for mounting on the front fork. I also tried a couple other innovations, a Da Brim helmet-mounted brim to keep the sun off my face and neck and a white dress shirt to keep the sun off my body and arms. They both worked out well. (Thanks Rich for the photo at right.)
Anyone who signs up for the Puerto Rico tour needs to be comfortable riding in traffic. Puerto Rico is smaller than Connecticut but has the same population, mostly concentrated near the coast where we were riding.
You also need to tolerate hot, humid weather. Daytime highs are in the high 80s and nighttime lows only get down to the mid 70s.
This is a great tour if you like good food, especially seafood, as you might expect on an island. The puertorriqueños also seem to be music aficionados. You hear salsa as well as bomba and other local varieties everywhere you go.
It's also a great tour if you are into snorkeling, diving, surfing or just hanging out on the beach. You get the advantages of Caribbean beaches without the hassle of a passport and changing your dollars into a foreign currency.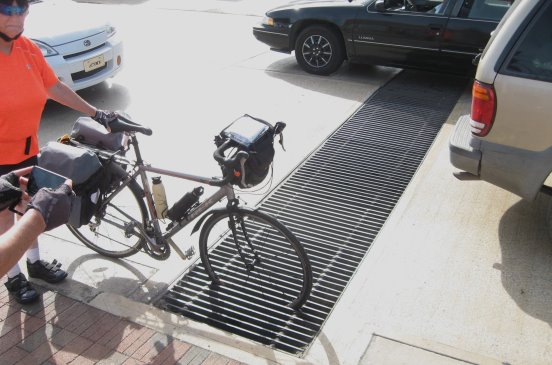 The road surfaces range from good to poor. The main issue is to keep a careful watch for the storm grates, which are everywhere and frequently run all the way across the street. The slats run parallel to the direction of travel and can eat a bicycle wheel for breadfast.
The drivers were generally courteous; I think I only heard one or two angry beeps in almost two weeks of riding and there was only one instance where a driver passed too close. The people you meet are very friendly and they love to talk.
Distances are measured in kilometers even though the speed limit signs are in miles per hour. Don't forget to re-set your bicycle odometer for km before you arrive.
A handlebar-mounted GPS loaded with Puerto Rico detail maps would be a good idea. Adventure Cycling provided Ride with GPS maps, which I find hard to use, especially in towns. With a GPS you can at least see where you are headed.
This tour basically circumnavigated the island around the coast. If I come back again sometime I think I would like to explore the mountainious interior. It would mean a lot of climbing but with cooler temperatures and less population density.