Friday June 27, Metolius River valley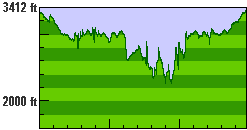 30 miles, 3655 feet of climb (200 ft/division)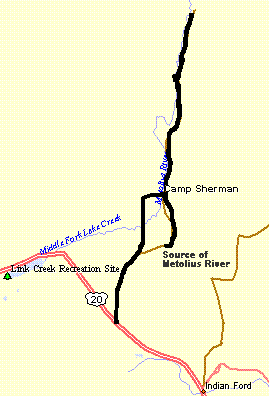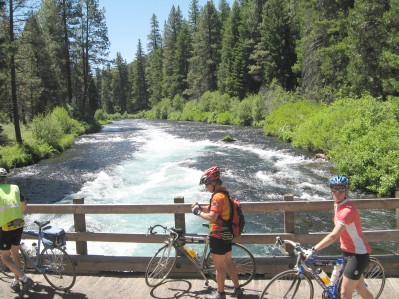 We just did a short ride today, down the Metolius River valley and back. The source of the river is a spring just a few miles from Highway 20 and it flows north from there. We all car-pooled to the start, first stopping for breakfast. Some of us made the slight detour to the fish hatchery and falls.
After the ride, Rose dropped Sue and me off in Sisters to shop for our "secret friends". On the first day of the tour, everyone draws a name. We are supposed to secretly observe the person and obtain an appropriate inexpensive gift to present at the end of the tour. We both found suitable items at the thrift shop in town where Judy volunteers.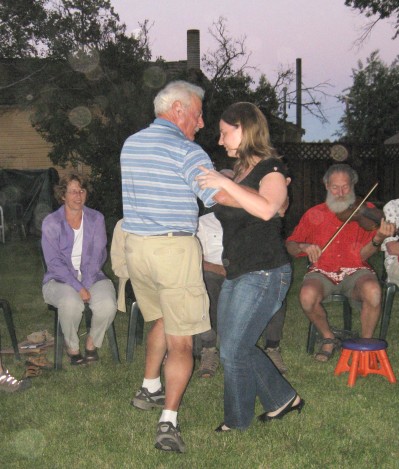 Our traditional farewell dinner was at the Tumalo Feed Company, a local restaurant. After dinner we all went to the lawn behind the restaurant to present our gifts. Liz received a pair of dancing shoes so she and Alfred gave an impromptu demonstration of dancing the Tango with accompaniment from Dave on the violin.