Wednesday June 27, Lake Almanor


38 miles, 1401 feet of climb (200 ft/division)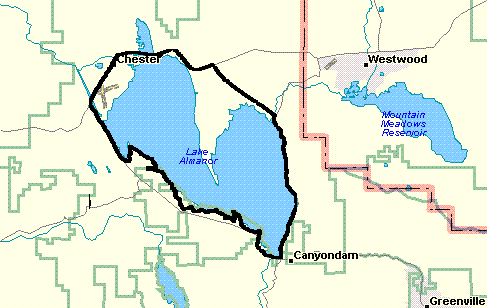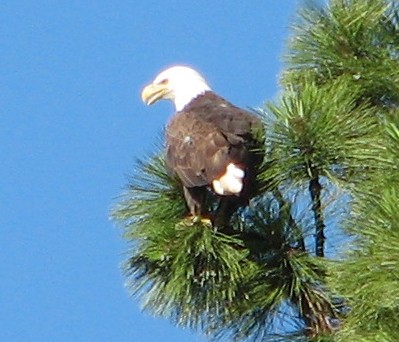 Before leaving camp this morning, we saw a bald eagle in the top of a tall tree. Sue took a photo with her telephoto lens.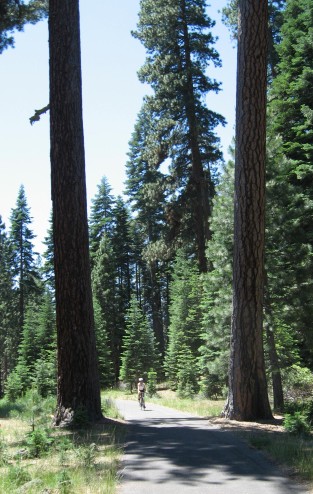 Today we rode around Lake Almanor. The path along the south shore is very beautiful and enjoyable.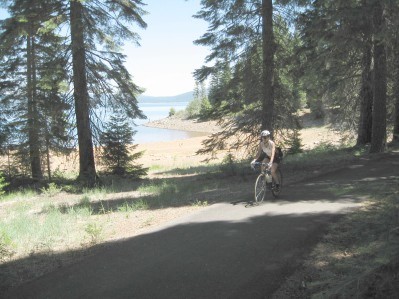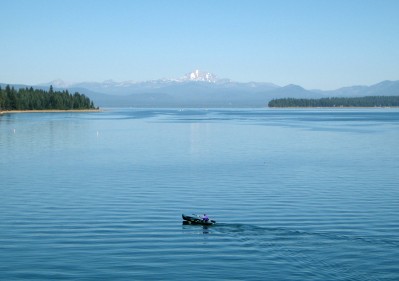 We had lunch at the same place as yesterday. The weather today was quite comfortable and the view was clearer thanks to the clean air.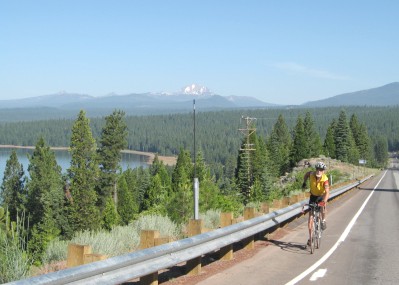 In Chester, we visited the Bodfish Bicycles store. We spoke a bit with the owner, "Bodfish" (Chuck Elliot), who is rather famous in the cycling world. He gave us some pamphlets and a free copy of his book "California Dream Cycling" to share with the group.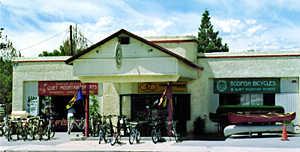 Sue and I enjoyed a chocolate shake and a rootbeer float in the Lassen Gift Company which includes an old-fashioned soda fountain in the back.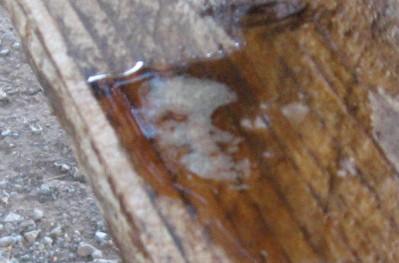 I discovered an apparition in a puddle of spilled beer on a table. The foam was shaped like a rather disturbing-looking face. Perhaps it's a sign from God. Unfortunately, it disappeared before I had a chance to sell it on Ebay.
Tomorrow is cooking day for Sue, Dave Allen and me. For that reason, we have to clean up after dinner tonight. For dinner tomorrow, we want to use up leftovers from previous days. There are a lot of ribs left over from tonight. We're thinking of stir fry.

There is a nice view of the lake from our campground: