The Trail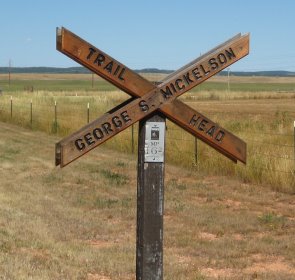 The George S. Mickelson Trail is a 109-mile segment of the old Burlington Northern rail line that has been converted into a bicycle path. Completed in 1998, the trail surface consists of crushed and packed limestone and gravel. My bike had 28C (1.1 inch) tires and I had absolutely no problem riding on the gravel surface. The trail includes over 100 converted railraod bridges and 4 rock tunnels.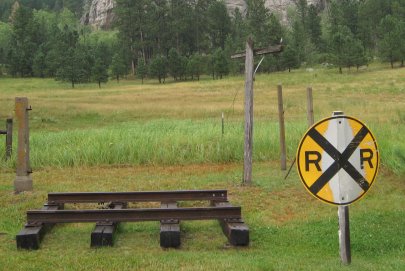 This is all that's left of the old rails. Since the trail is on a railroad right-of-way there are no steep climbs, although some of the climbs can continue for quite a distance. A trail pass (provided by the program) costs $3/day or $15/year. I only saw two "Fee Required" signs and never saw a ranger. Hopefully most trail users do take the trouble to pay this small fee, which helps South Dakota to keep the trail in such good condition.

Each of the 15 trailheads has parking available and often other facilities such as picnic tables and kiosks. Signage is excellent. There are entrance signs at each crossing and mileage markers along the way.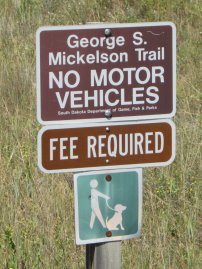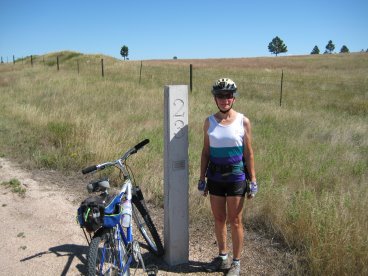 All intersections are marked with bicycle-sized stop and yield signs.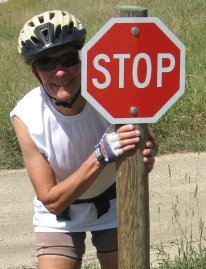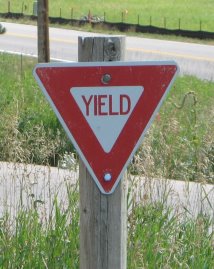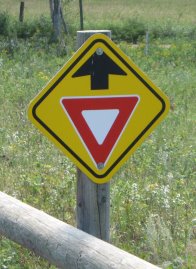 Back - Top - Forward