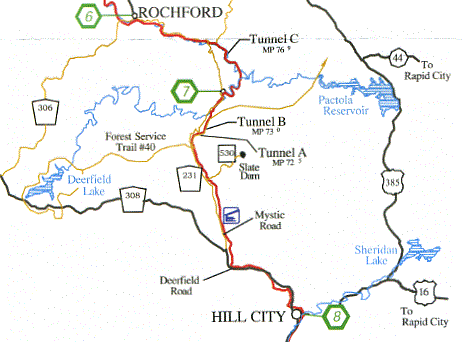 September 1, Thursday, Rochford to Hill City
22.5 miles
Our last day was another short one, ending up in Hill City where we returned my rental bike to the bike shop before heading back to the ranch.

We didn't go with the group to the Crazy Horse memorial this evening, opting to do the needles highway drive instead. This is a view through the van window on the way to the ride start, along with an image of what it will look like when it is finished. The reality is that no one really knows what Crazy Horse looked like since he never consented to have his photograph taken.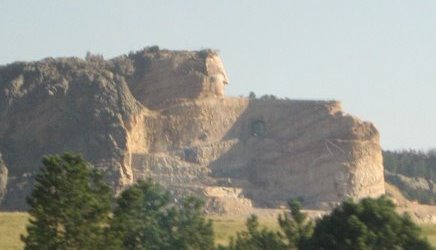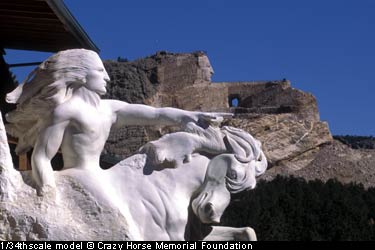 There's a nice waterfall along the trail shortly after crossing Mystic Road.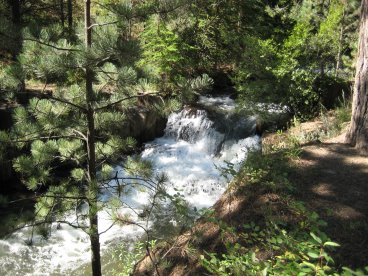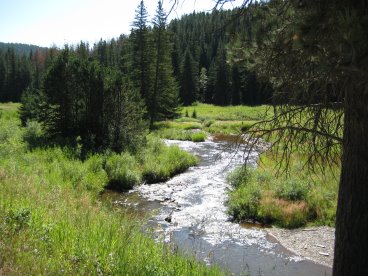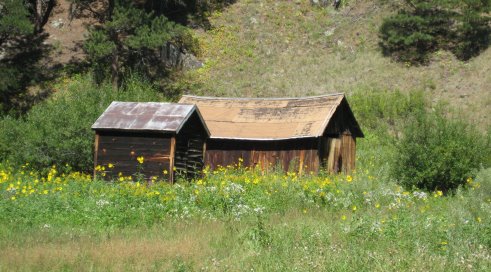 We passed through three railroad tunnels on today's segment. That's Helga mounting up.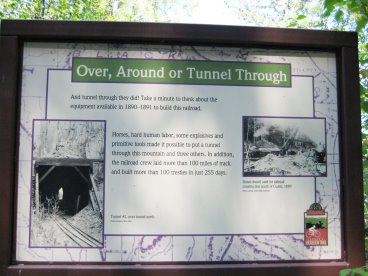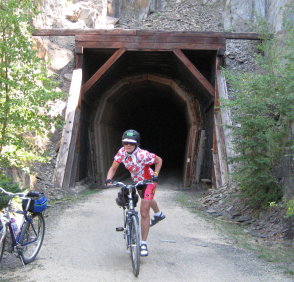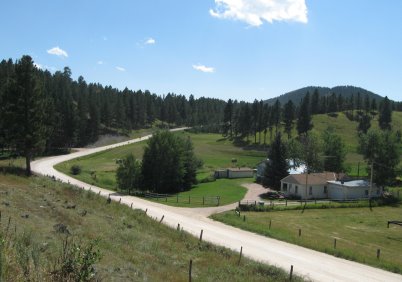 South Dakota is normally not particularly noted for its scenery, but at least the Black Hills area can be quite beautiful.

After the ride, we took a van trip up the needles highway. There's a tunnel at the top with room for a bus to pass with a couple inches to spare.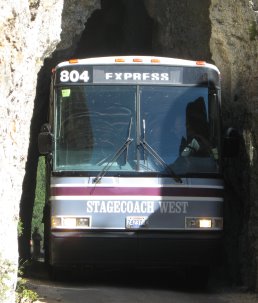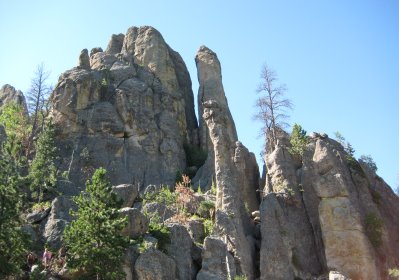 | | |
| --- | --- |
| | The eye of the needle. |
| | |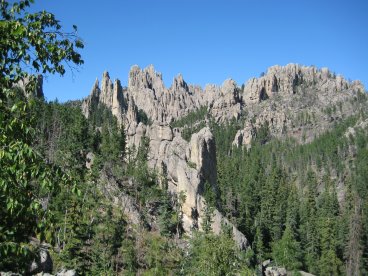 Just below the top there's an outlook on the road with a view across the valley.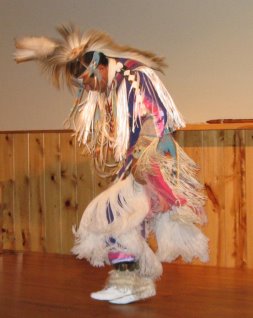 That evening, Art Red Horse, a Navajo who has learned much of the Sioux culture, gave a talk and several demonstrations of the Sioux grass dance. This video may take a while to download (268 Mbytes).

Back - Top - Forward