August 31, Wednesday, Custer to Edgemont

44.5 miles

This was our longest day. The good news is that it was almost all downhill. The bad news is that it was very hot.

There are wild buffalo in Custer State park, but we had to be content with seeing these domesticated buffalo in a field along the trail. The cave dug into the hill at the right might possibly be an old settlers' hut.





The ride started out in relatively verdant, forested territory. We had a water stop in Pringle.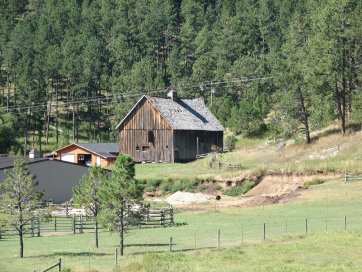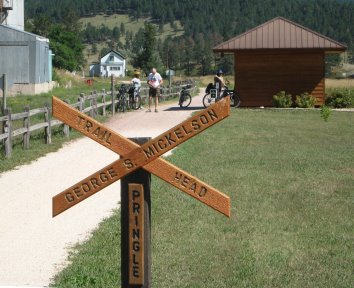 There are lots of old mines of all types in these parts.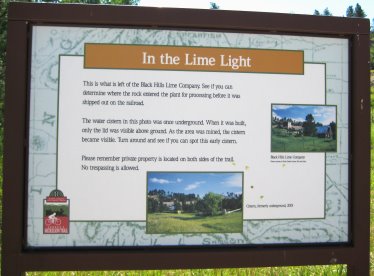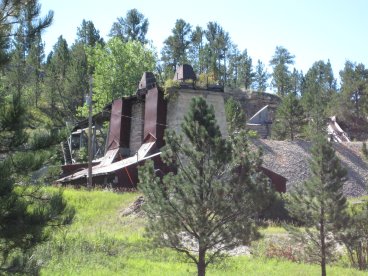 The farther south we rode the more desert-like became the terrain. And it was HOT!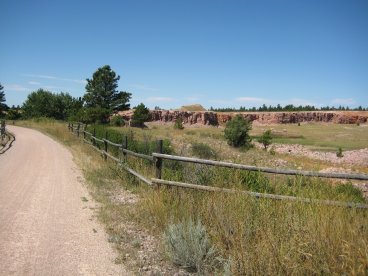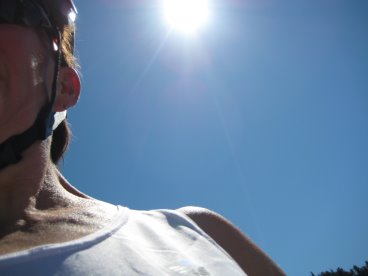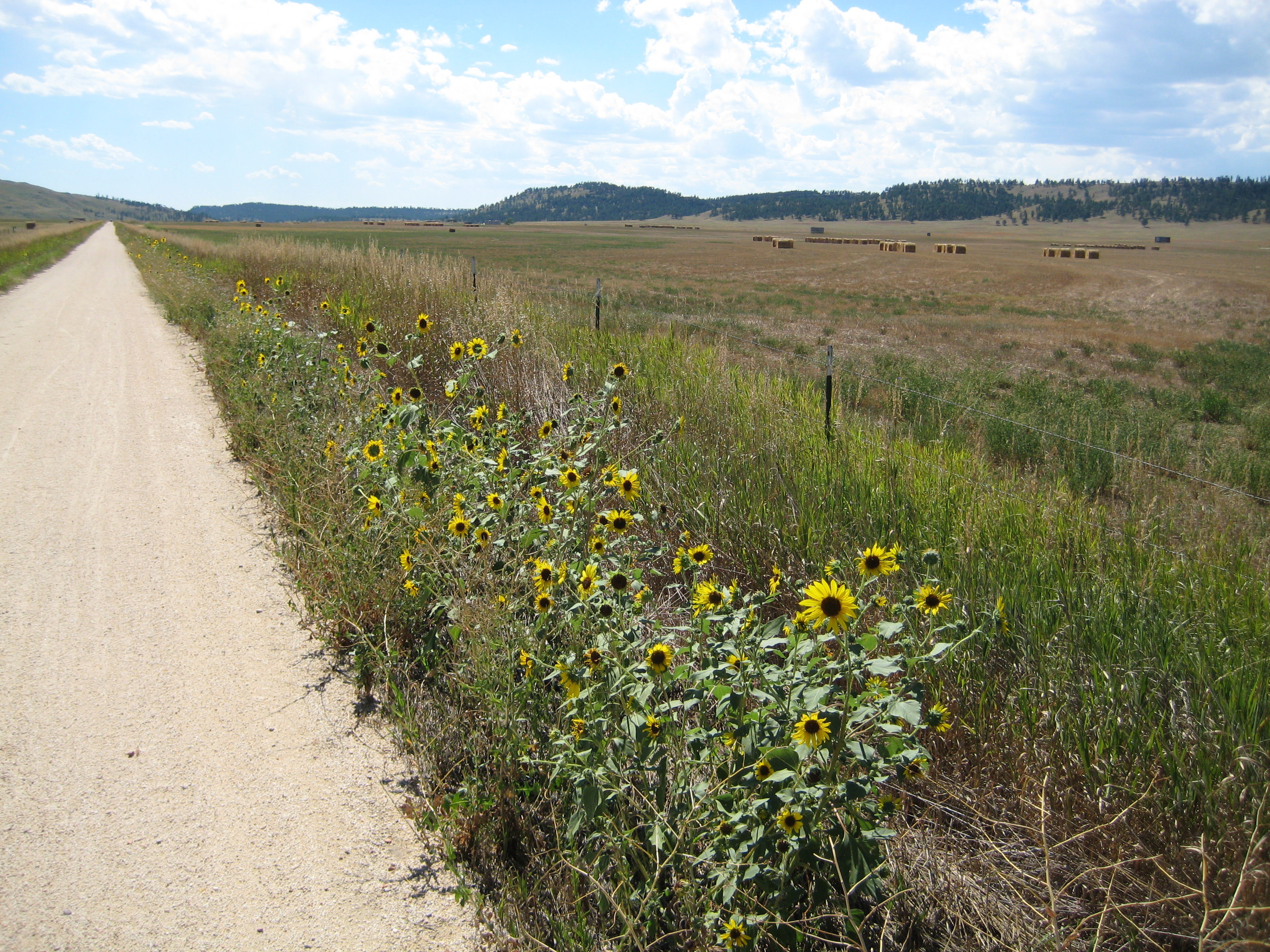 There were sunflowers everywhere along the trail.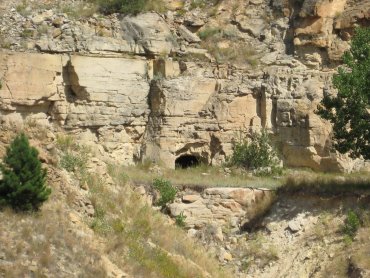 We were told this is an old uranium mine.

The ride ended in a park next to the real railroad in Edgemont. And, yes, it was hot!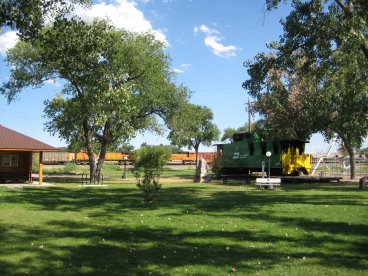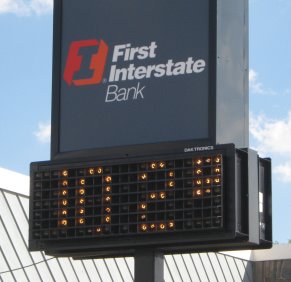 The program for the evening was a very interesting talk by Jon Nelson, co-author of the book Crossing the Plains with Custer about researching Custer's Black Hills expedition.
Back - Top - Forward