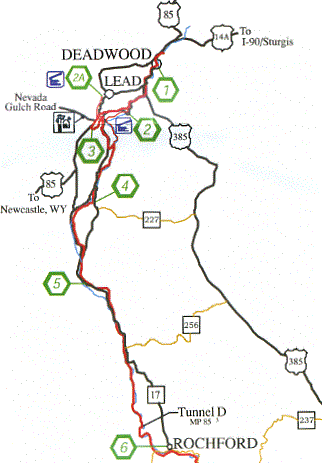 August 30, Tuesday, Rochford to Deadwood
26.2 miles
The weather was a lot nicer today. On the way to the ride start in Rochford we passed the Pactola Reservoir, named for the former town of Pactola that today is at the bottom of the lake.
Looking at the sign in the photo below left are Darryl, Jim, Ruth and Dale.

Here's a typical scene at the start of a day's ride. The person in the left photo is Mary S, the Assistant Director of Outlaw and Atlantic Mountain Ranches, as well as coordinator of the Road Scholar programs.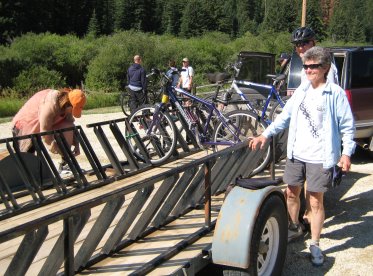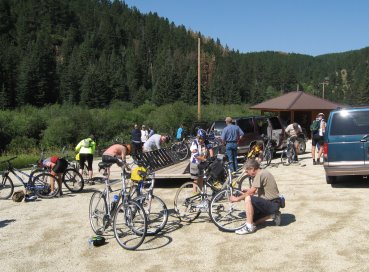 Ruth and Kim riding at the left and Sue B exiting one of the many bridges along the trail.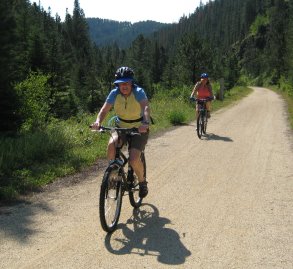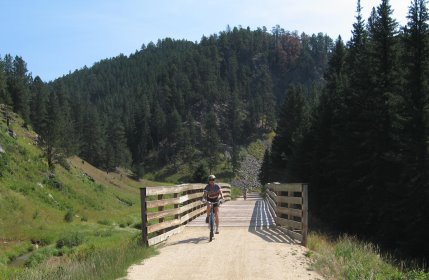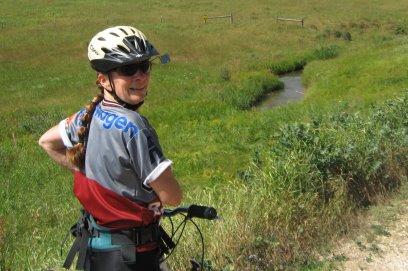 Another shot of Sue B taking photos.

One of the water stops on today's route. From left to right are Pam, Carolyn, Darryl, Marie and Roger. In the right photo are our hard-woring drivers Chuck and Don with Adele in the foreground.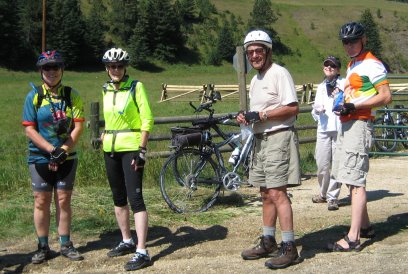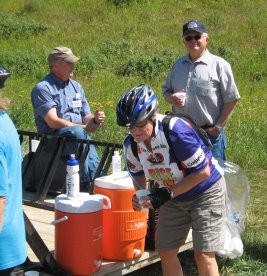 You can read the sign. The barn is sided and roofed with cast-off lids from cyanide buckets used in gold mining.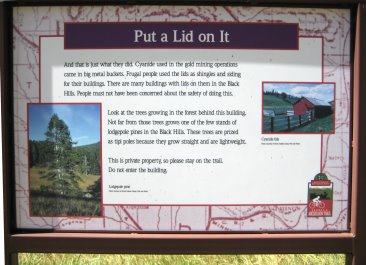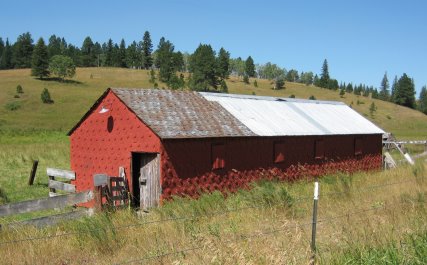 The lunch stop today was in a trailside shelter. From left to right in the two photos are Sue B, Sue H, Mary S, Marie, Roger, Helga, Pam, Carolyn, Adele and Marilyn. Marie and Roger are volunteers from Wisconsin.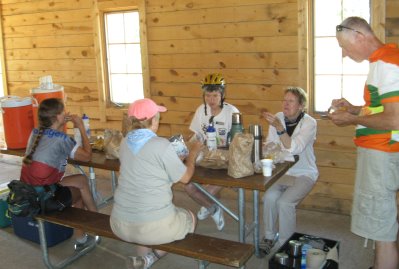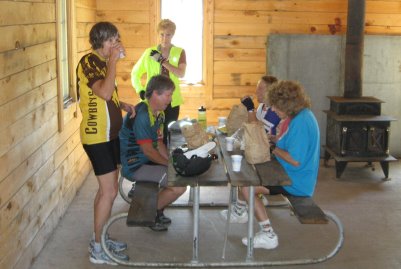 From upstream the beaver dam looks perfect, but from below it looks really kludgey. But it seems to hold water just fine. Obviously the beavers know more about dam-building than I do.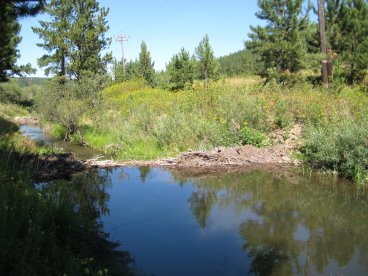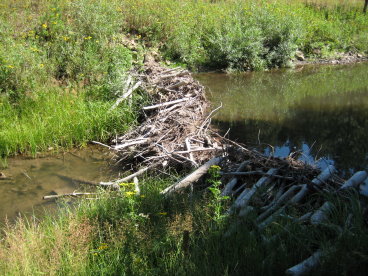 When the Homestake gold mine closed in 2001 after 125 years, it was the longest continuously-operated gold mine in the world.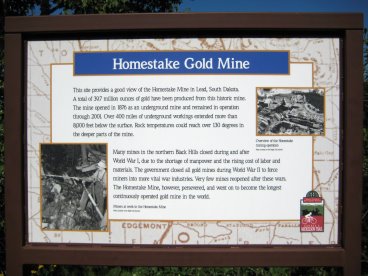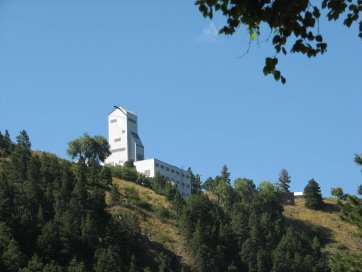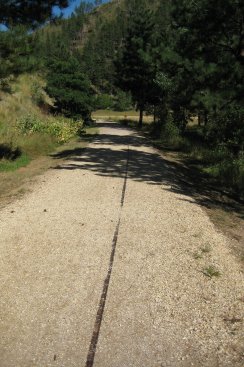 Along this portion of the trail, they didn't bother to remove the rails and ties before adding the packed gravel surface. You can see the rails poking through in places.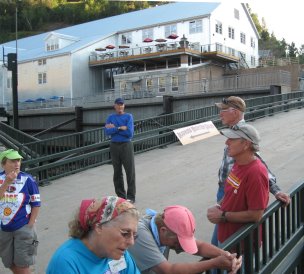 Dinner this evening was in a casino buffet in Deadwood. Deadwood is definitely a tourist town, full of gambling dens, shops and restaurants. We watched an enactment of a gunfight in the street outside of the restaurant. Here are some of the group hanging out in town after dinner: Adele, Marilyn, Dave, Sue H, Roger, and Gary. Gary is one of the volunteers who rides with the group and helps with logistics.

Back - Top - Forward