November 28 Monday, Kaikoura to Christchurch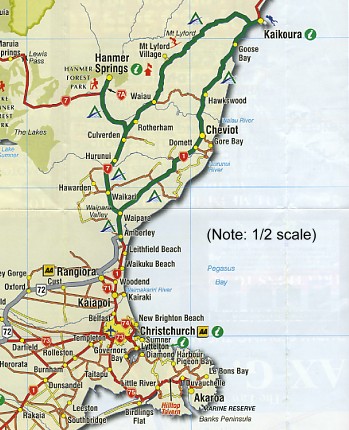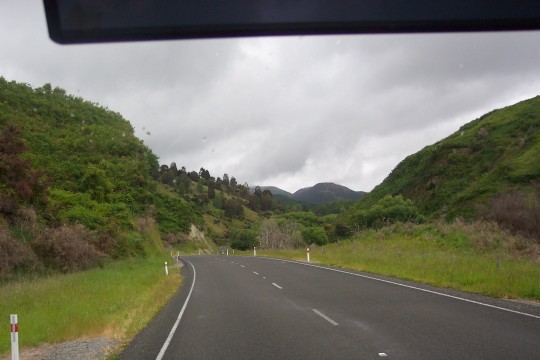 We rode the Atomic Shuttle bus from Kaikoura to Christchurch. It was raining pretty steadily in Kaikoura but gradually cleared up as we went down the coast.
I haven't taken many photos of sheep, but they are everywhere in NZ. The following shot was from the bus window.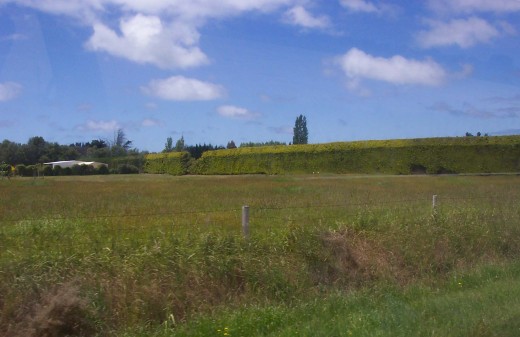 Here's a typical hedgerow as seen from the ground.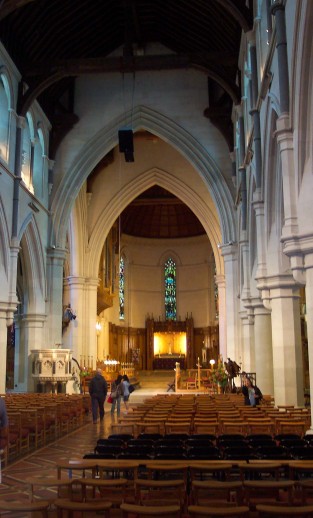 We got to Christchurch early enough to be tourists for a half day. We wandered down to Cathedral Square to check out Christchurch Cathedral.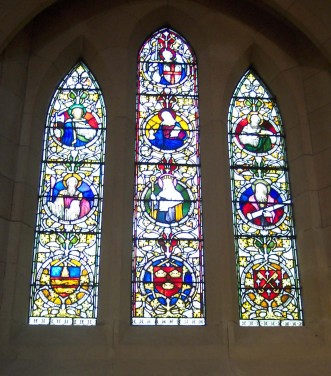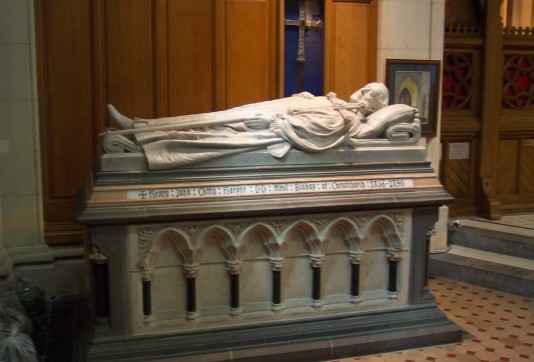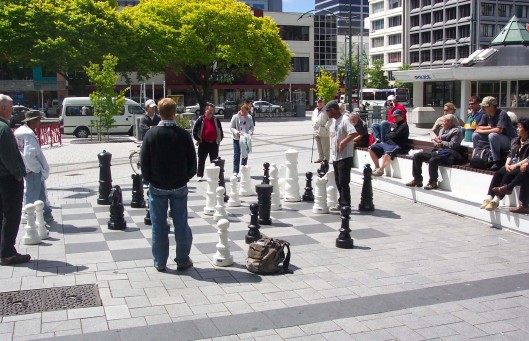 Chess game in Cathedral Square.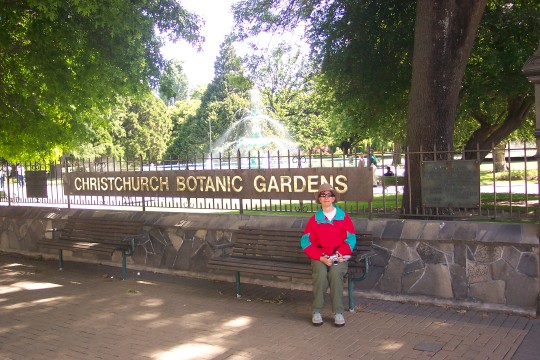 We spent a couple hours wandering around the Botanic Gardens. They have the reputation of being one of the best in the world.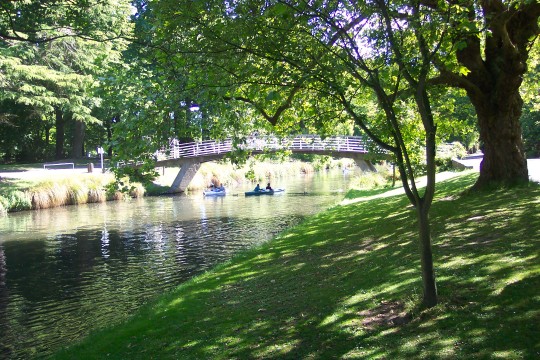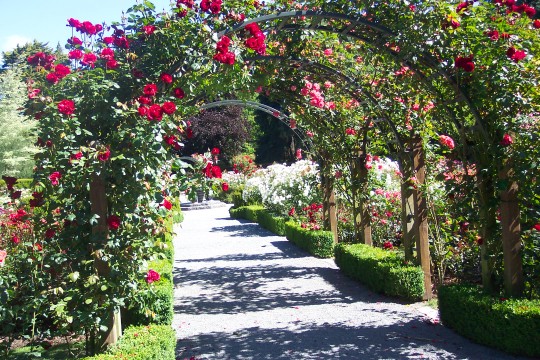 The rose garden is very impressive.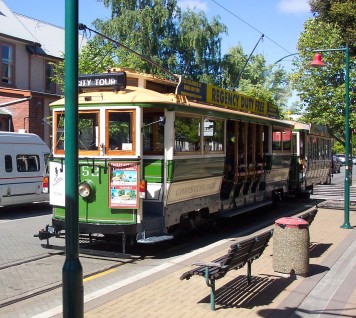 Later we went shopping in town. I managed to cross off most of my Christmas list.
Then Sue did grocery shopping while Alan went back to the hostel and packed the bikes to prepare for our departure tomorrow.