November 24 Thursday, Rai Valley to Spring Creek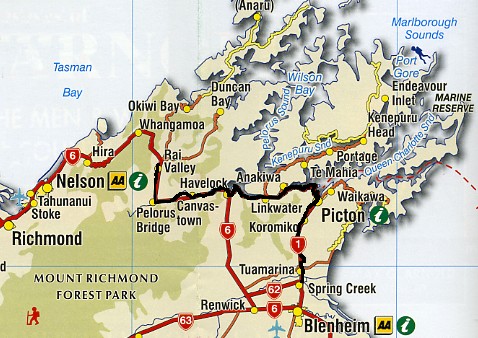 55 miles, 623 feet of climb, 486 ft max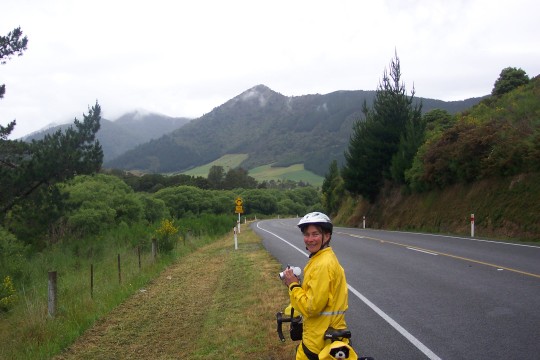 It was raining off-and-on most of the night and we had cold drizzle almost all morning.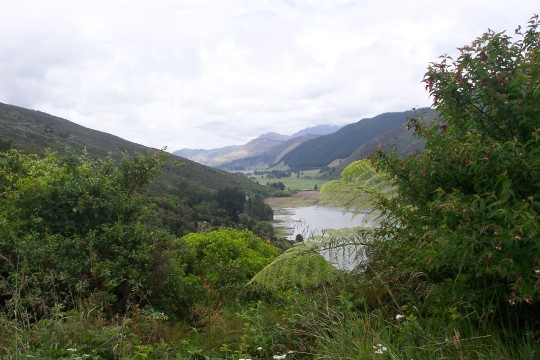 However the spectacular scenery along Queen Charlotte Sound on the way into Picton made up for the poor weather.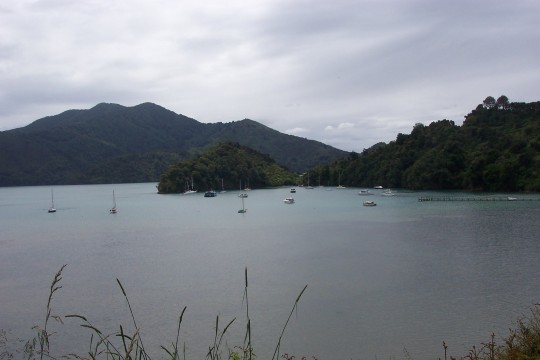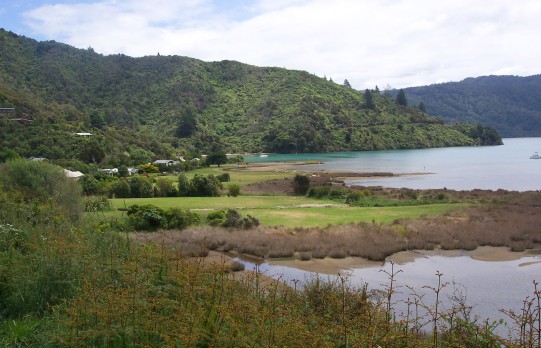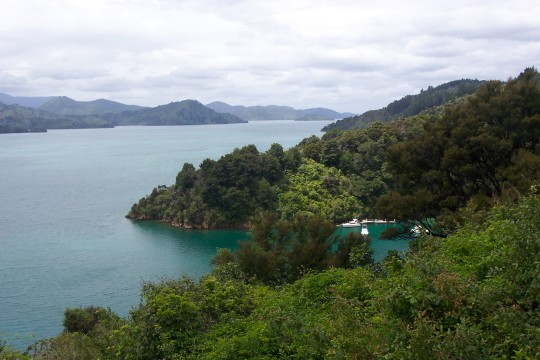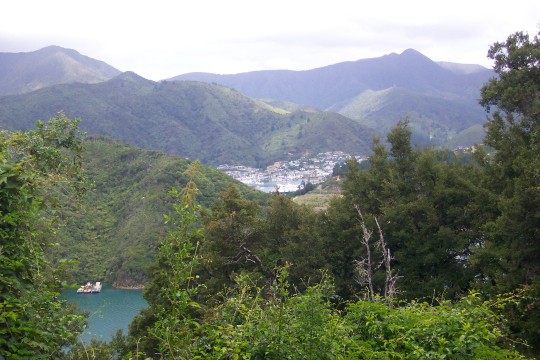 As we approached Picton we glimpsed the town just over the next ridge.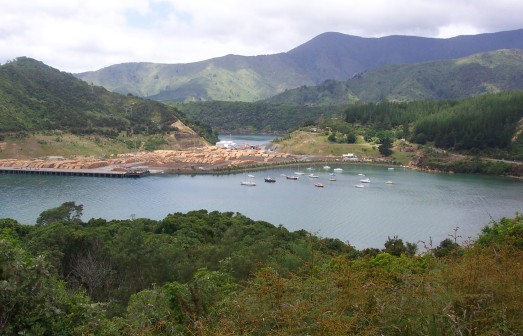 This harbor, one valley over from the main Picton harbor, seems to be dedicated to shipping lumber.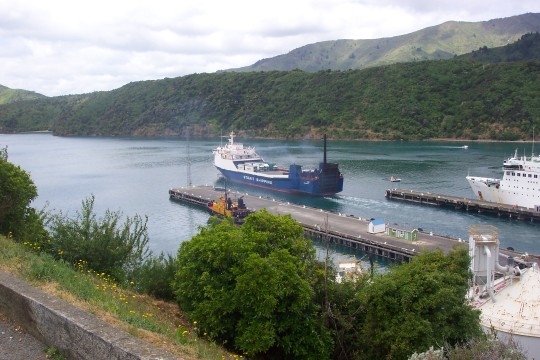 A freighter was pulling away from a dock just as we came into town.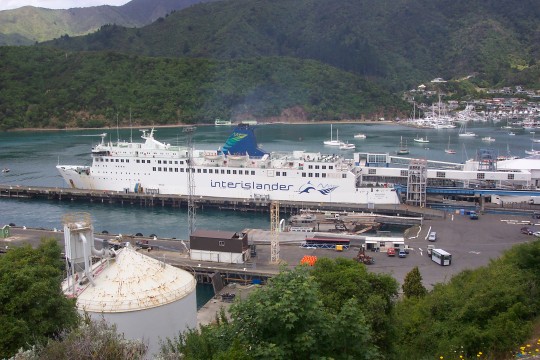 The car ferry shuttles between the north and south islands.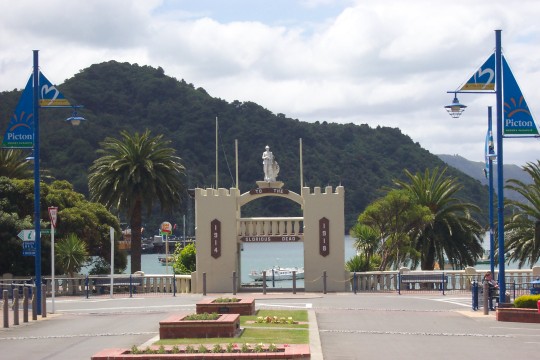 We had a nice lunch around 3:00 in Picton and decided to press on to Blenheim.
We're staying at Swampy's Backpackers in Spring Creek, just north of Blenheim. The first two places I called were full. Swampy's had only a funky trailer available that Swampy had been using while he built his house. But it was probably a lot quieter than a hostel full of young hostellers on work visas. We had a nice chat with him. He told us he had seen lots of dolphins close to shore from a boat off Ohau point recently. He tried to show us his video of them but the battery in his camcorder died.