November 23 Wednesday, Motueka to Rai Valley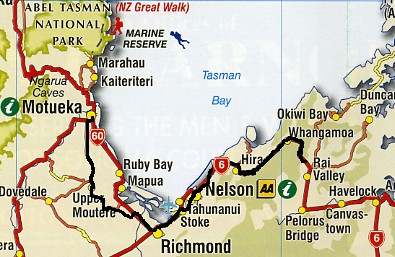 61 miles, 2618 feet of climb, 1240 ft max
Well, this was the closest yet to an "early" start - about 8:45. The ride down the Moutere Hwy from Motueka was very pleasant. Sue had a flat - caused by the tire liner.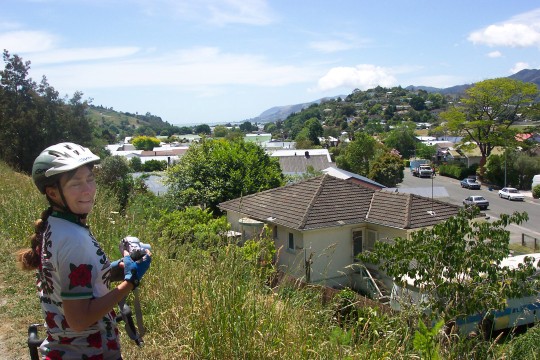 Otherwise the ride into Nelson was uneventful. We stopped at a fruit and vegetable stand to buy apples for snacks and veggies for dinner. North of Richmond we got onto a bike path. As you enter Nelson on the path you can look out over a residential district. I was glad I had the GPS trying to find our way through town. Like many bike paths, it is not well signed.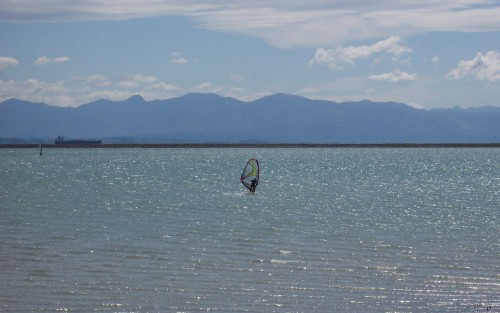 Before leaving town we stopped in another Warehouse and bought some more greenstone and the rest of the dinner supplies.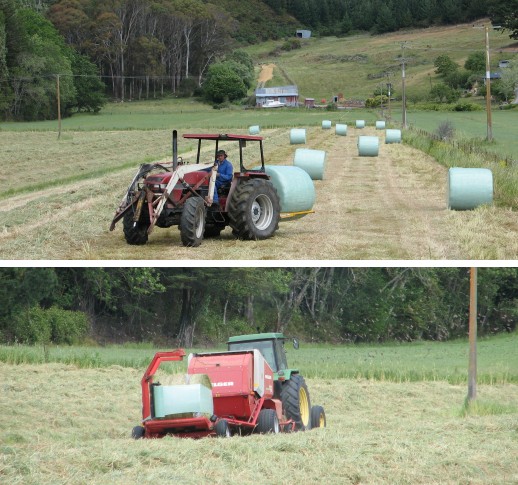 We city folk were fascinated watching the tractor automatically baling and shrink-wrapping hay all in one operation. (Sue's photos)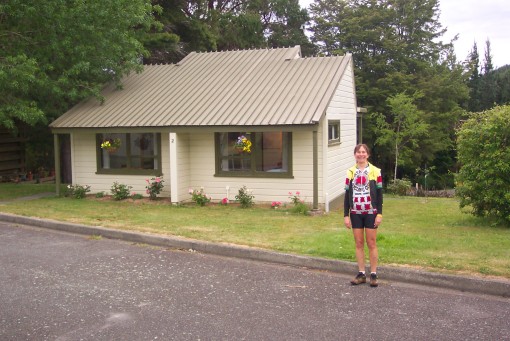 There is one big climb and one fairly big climb between Nelson and Rai Valley. We arrived at the Mount Richmond hostel right at 7:00. Our cabin is very nice with its own kitchen and bath and the shower is right across the outdoor covered walkway.
There is a Quebec couple and their 17-month-old baby on a six-month cycling holiday who got in a little before us. We later spoke with dad for quite awhile.