November 19 Saturday, Punakaiki to Inangahua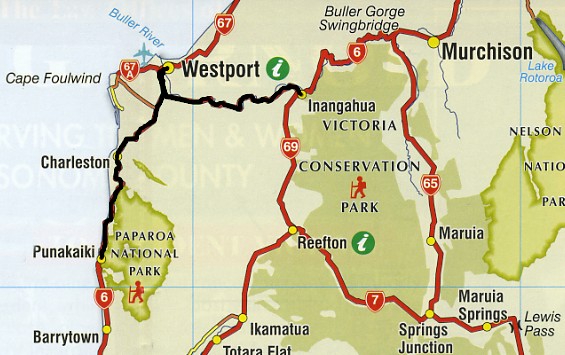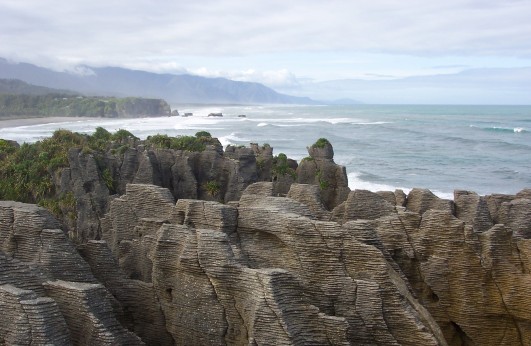 We rode a mile back down the road so we could visit the pancake rocks.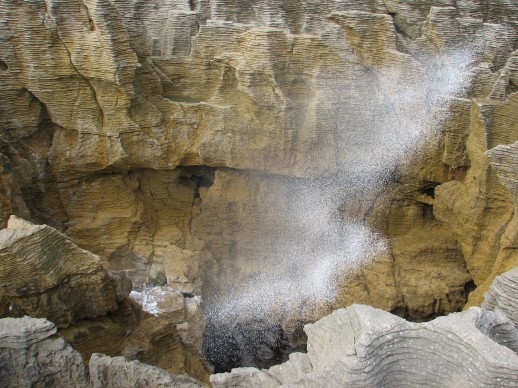 The blowholes weren't spouting much because of unfavorable tides and winds, but Sue did get a photo of a little one.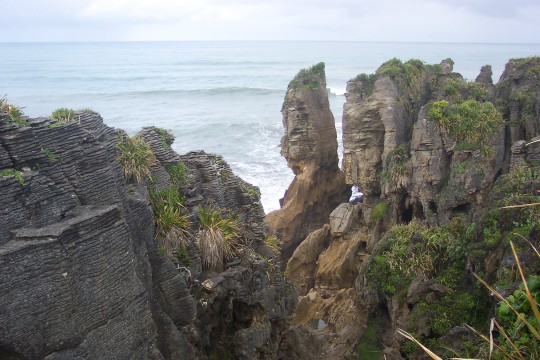 Some of the pancake rocks look like faces.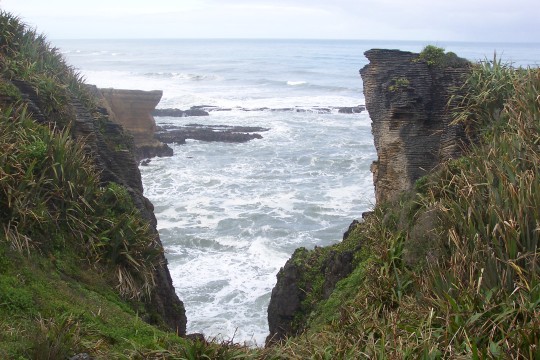 On the way back from pancake rocks we stopped at the hostel to use the phone to reserve a place for tonight, but for some reason the number was not available. We bought a $1.00 home-made muffin, ate it, and phoned again but still no answer.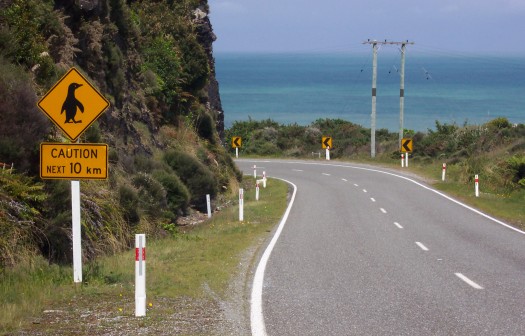 We didn't actually see any penguins, but apparently they are around.
Route 6 before Charleston was very hilly - average speed was about seven mph even with a nice tailwind. We stopped at a pub for lunch and, while waiting for the food to arrive, I again phoned from a nearby motor camp but only got an answering machine. After lunch we tried again and finally made our reservation in Inangahua. There's only one BBH hostel in town, so we wanted to confirm a place to stay.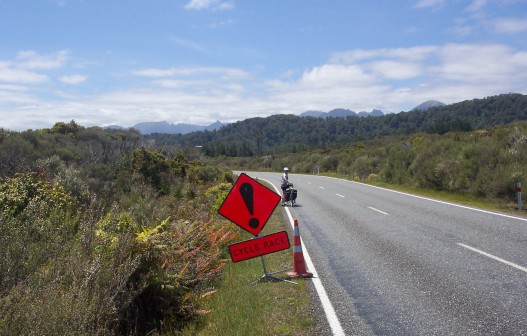 We had noticed some cyclists on the road who seemed to be racing on mountain bikes. We stopped to talk with a young woman standing in an intersection who turned out to be a crew member for one of the racing teams. The four-man teams race for four days non-stop, kayaking, running, cycling, rock climbing, etc. navigating only with map and compass.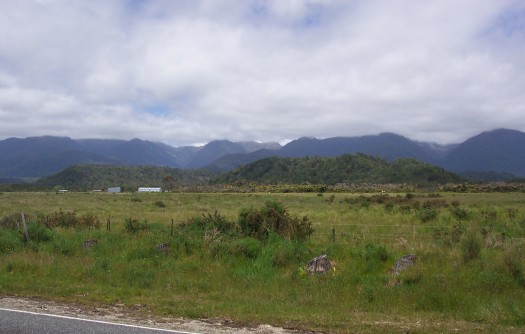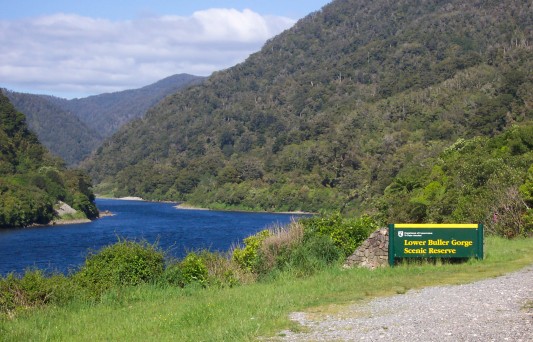 We took the 8-9 mile detour into Westport to buy groceries. The ride up the Buller River gorge was gorgeous. It was also less hilly so we made better time, but it was still 7:00 when we arrived at the Inwood Farm hostel.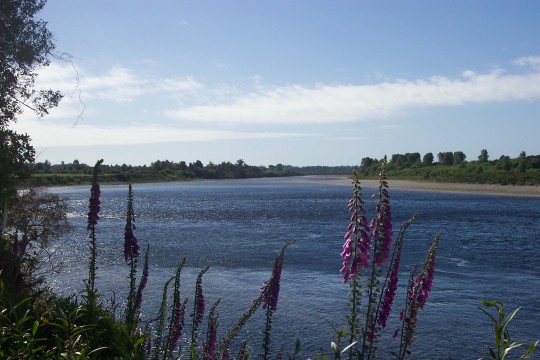 There are lots of Germans in the hostel, as there were last night as well. With 6 guests in the house and 6 camping in the back yard the kitchen was a bit crowded for dinner.
Later the hostel owners, Ruth and Warren, invited us to their house next door for tea/coffee, cookies and conversation. We yakked until almost midnight. They are dairy farmers and plan to retire next year.