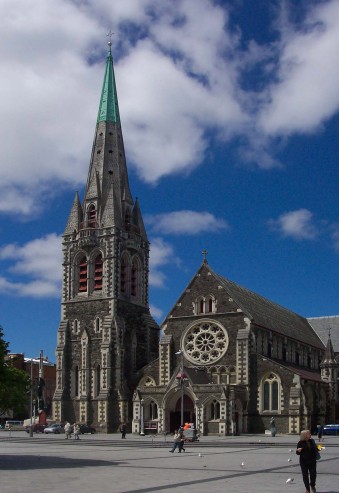 November 17 Saturday, Christchurch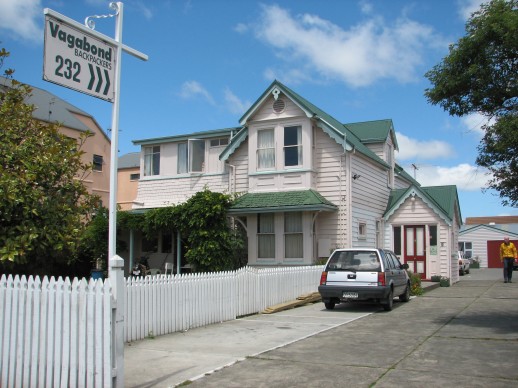 The plane was late into Aukland so we didn't land in Christchurch until after 6:00 am. We took the shuttle to our hostel (see Sue's photo to the left) where I assembled the bikes in a little courtyard outside our room. (They are letting us store our bike cases in the garage while we tour.) Later we rode to the the train statation to make sure we can find it tomorrow morning. I had busted two inner tubes assembling bikes so we visited 3 bike shops and finally found replacements at the "Bike Tourist" on Manchester St. We saw at least five bike shops as we were riding around town.
Sue was a space cadet today - she was having a hard time staying on the correct (left) side of the road. Something to do with having six hours of sleep in the last two days. In addition to checking out the train station and going to the bike shop, we had a lunch of focaccia sandwiches and vegie muffins at a cafe, got maps at the Automobile Association (they honor AAA membership), toured a Dick Smith electronics store, and bought groceries at a Pak 'n Save.
We got back to the hostel about 7:30. We share a two-double-room walk-up over a garage with an English couple, Simon and Elaine. By the time we cooked dinner, chatted with the English couple, repacked panniers, and got to bed it has 11:30.