8/26/05 Friday, Bar Harbor ME 47 miles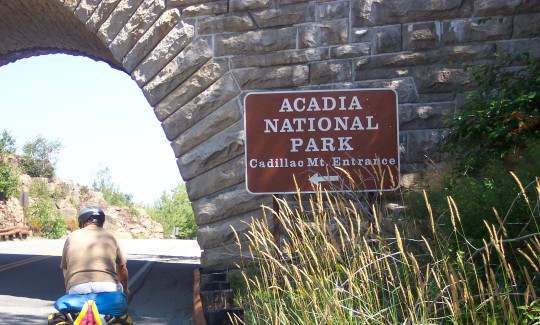 We elected not to take the long way through Acadia National Park. I think it was because there was no easy way to get onto the park road from the way we were coming.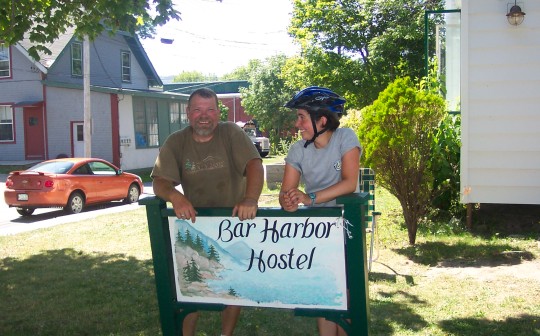 Our final destination is the Bar Harbor Hostel. The problem is that it doesn't open until 5:00 and the Bar Harbor Bicycle Shop on the other side of town is only open until 6:00. But with the help of Goeff's rental car, I was able to get to the bike shop before they closed to retrieve my bicycle case that was being stored there. I also bought a couple items and Don left his bike to be shipped home.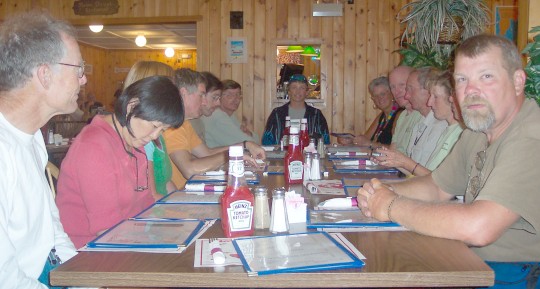 At the farewell dinner, Dave and his SU Donna, Ron P's wife June, and Shirley and Noah (remember them, the mother/son touring team?) all showed up. Left to right: RonP, June, Donna, Dave, Brendan, RonE, Noah, Shirley, Alan, Geoff, Carol, Don.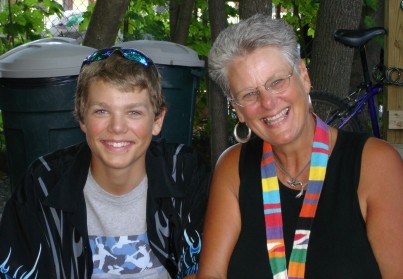 Here's a better shot of Noah and Shirley. (Tnx Brendan)

8/27/05 Saturday, Bar Harbor ME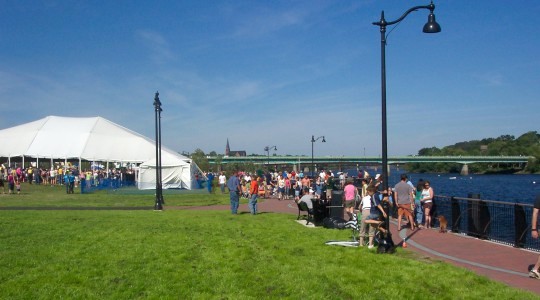 On the last day some of us checked out the American Folk Music Festival in Bar Harbor.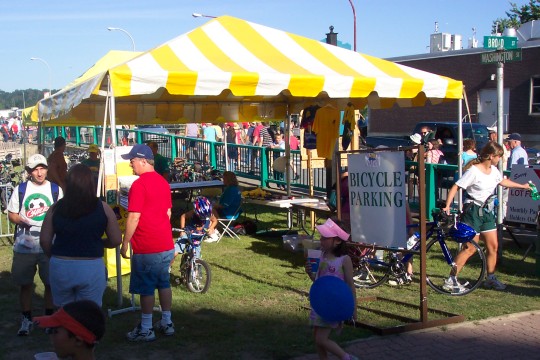 They have free bicycle parking, just as the Sonoma County Bicycle Coalition does at events back home in California.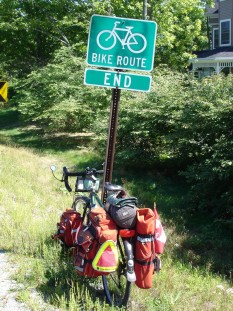 (Tnx Brendan for the photo)