8/15/05 Monday, Middlebury VT 45 miles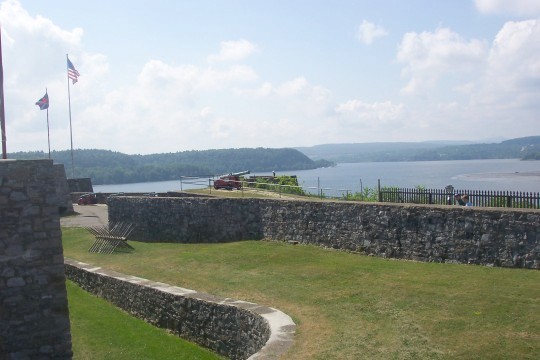 Before crossing the border into Vermont we stopped to see Fort Ticonderoga.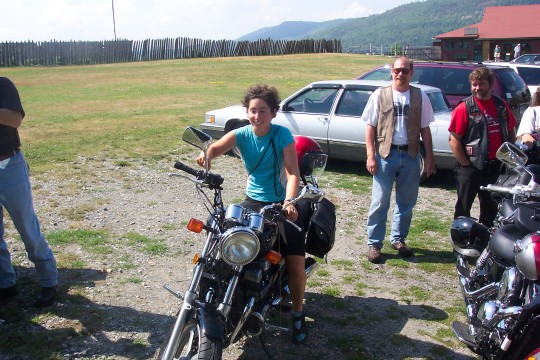 It's scary when you see your tour leader hop on a motorcycle!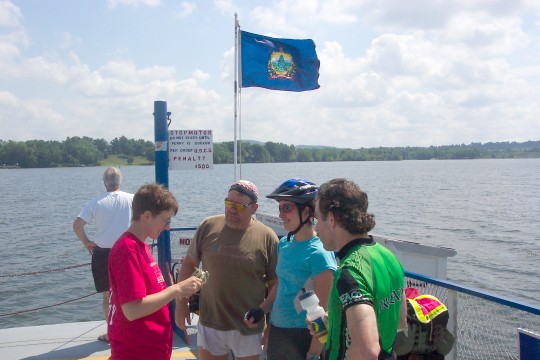 Don, Maddy and Brendan chatting with the fare collector on the ferry to Vermont.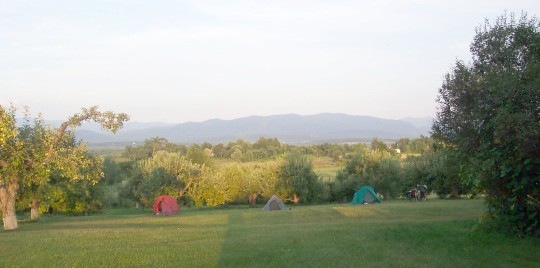 Jeanne's sister Amy and Brad were nice enough to let us stay tonight at their place near Middlebury, VT. We're camping in their apple orchard with a grand view of the Green Mountains, which we climb tomorrow.
My new Synergy rim is failing. One spoke has pulled out a section of rim, similar to the failure on the Bontrager. It has only around 1200 miles on it. I hope it makes it the last 400miles.