7/11/05 Monday, Grand Rapids MN 70 miles
I rode with Don and Maddy again. It was hot but not as bad as yesterday.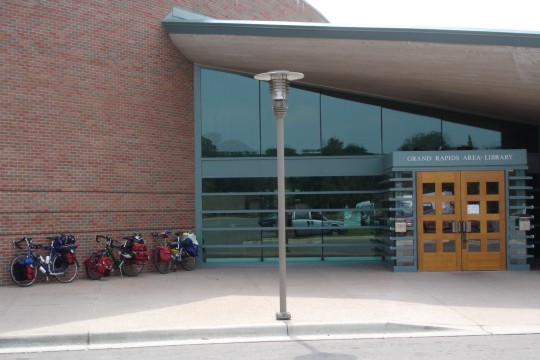 Brendan is writing a detailed history of this trip and sends installments home by email almost every day. We have found that most towns have libraries with free Internet access. If you're looking for Brendan, just head for the library. (Photo thanks Brendan)
RonE and I made fruit salad and bought BLT pasta salad and cole slaw. We also bought a cake with a bicycle on it to commemorate the half-way point (in days) of the trip.
Tomorrow we start the "Hayward Sortie" a shortcut from the official Adventure cycling route to save a couple days.