7/07/05 Thursday, Moorhead MN 6 miles
Layover day in Moorhead. Don and I rode into Fargo.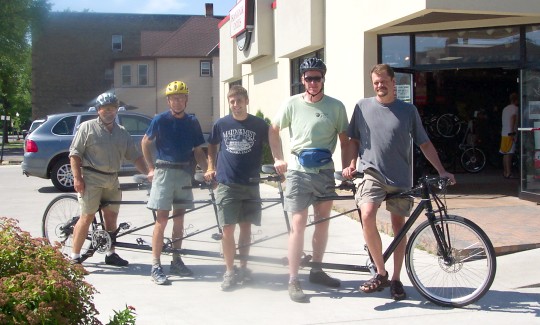 Don has been braking spokes in his front wheel. At the Island Park bike shop he bought some spare spokes and had the wheel re-trued. I bought a new tire and tube and had them re-true the rear wheel. They were very helpful and the prices way low.
The manager is a part-time frame builder. He let us (Don, RonP, and me) ride his 5-seat tandem.

Other errands: post office, Walgreens (bought Woolite), library (Internet), Don got a haircut, lunch at Chinese buffet. The Blue Angels are performing this weekend and we saw them practicing over the city.