6/07/05 Tuesday, Sandpoint ID 37 miles
A short day today. On the way through Sandpoint we stopped at two bike shops looking for a new wheel for Don. He ordered one to be delivered tomorrow.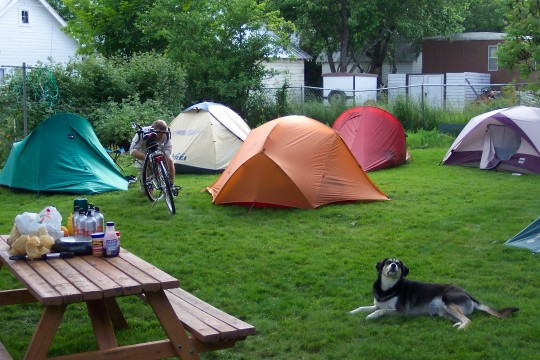 We're camped in the backyard of Chris and Suzanne's house in Sandpoint both today and the rest day tomorrow. That's my (9-year-old) tent at the far right of the photo. Dinner tonight was cooked on their gas grill. Hamburgers and hot dogs.

6/08/05 Wednesday, Sandpoint ID 3 miles
Layover day in Sandpoint. I changed my airline reservation, bought a new soap dish, soap, etc., washed my bike at a car wash, and washed clothes at a laundromat.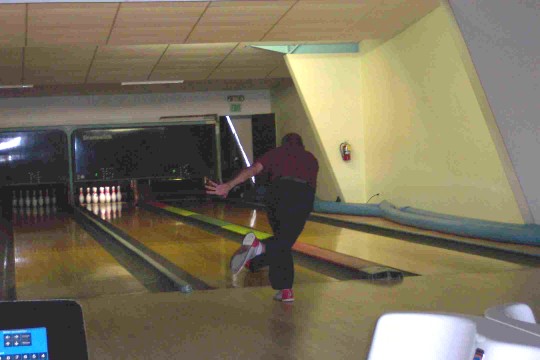 We are responsible for our own meals today. For dinner everyone went to Spuds, a local restaurant where Suzanne works.

In the evening some of us went bowling as a team-building exercise.