7/24/05 Sunday, Mackinaw City MI 11 miles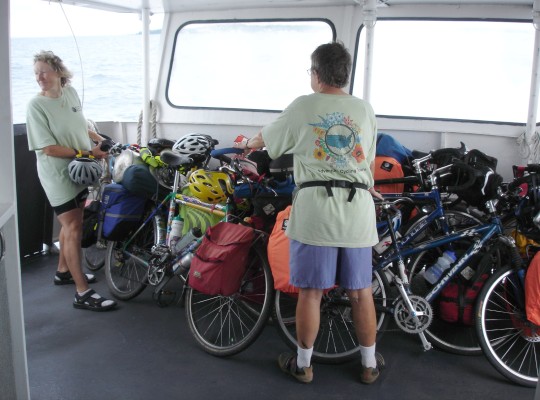 This was a pseudo rest day: From St. Ignace we took the ferry to Mackinac Island, spent the day there sightseeing, then took the other ferry to Mackinaw City where we are staying at the Tee Pee campground. This is Brendan's photo of Carol and Jeanne stashing bikes on the ferry.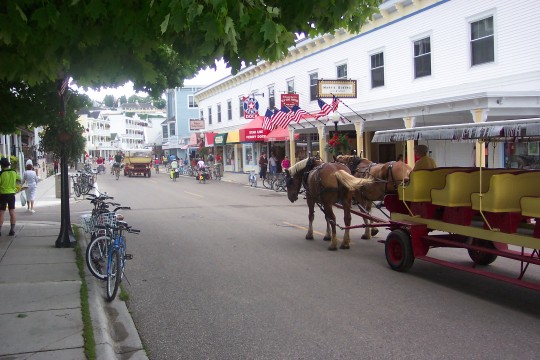 There are no cars allowed on Mackinac Island. I rode all the way around the island and saw nary a motor vehicle.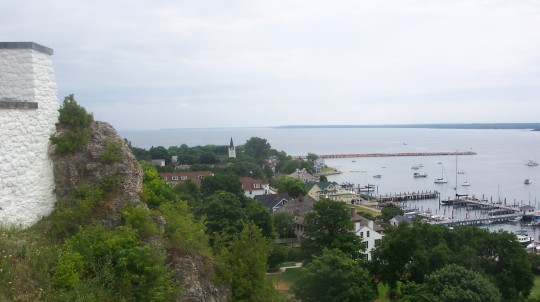 The fort overlooks the harbor.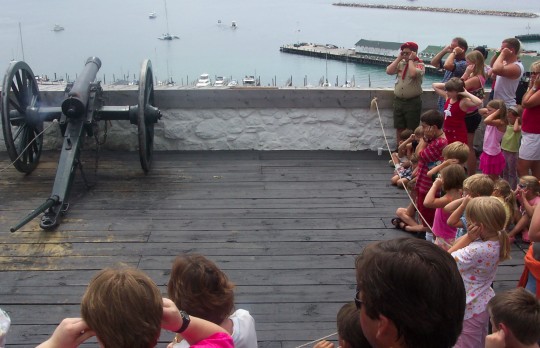 When we were there they couldn't get the cannon to fire.
After browsing the shops in town, we took the ferry over to the lower peninsula. I had dinner at an Italian restaurant half a mile down the road from our campground with Brendan, Geoff, and Carol. Our waitress was a girl from England working here for the summer.