7/16/05 Saturday, Hayward WI 11 miles
Layover day in Hayward. Don has discovered cracks in his rear rim also so he ordered a new wheel at New Moon bike shop to be drop-shipped to Escanaba.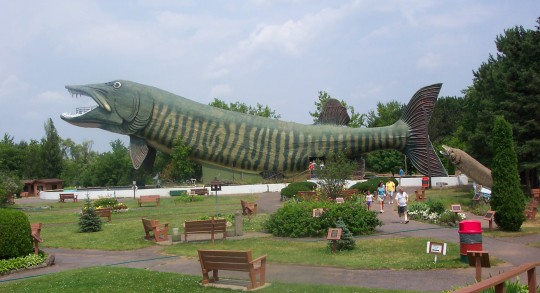 We rode into town, and toured the fishing museum for $6.50 (not worth it) ...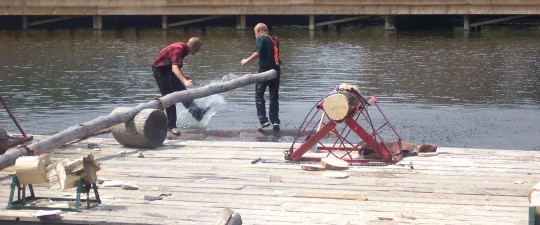 ... and saw the lumberjack competition for $9.00 (worthwhile).
Dinner was on the "pad" at a local restaurant. Cook crews try to underspend their budget so that we build up a "pad" for emergencies and luxuries. My crewmate RonE and I bought lunch and breakfast supplies at a local supermarket and carried them back to camp in panniers.