Wednesday May 22, Hogdon Meadows to Oakhurst, CA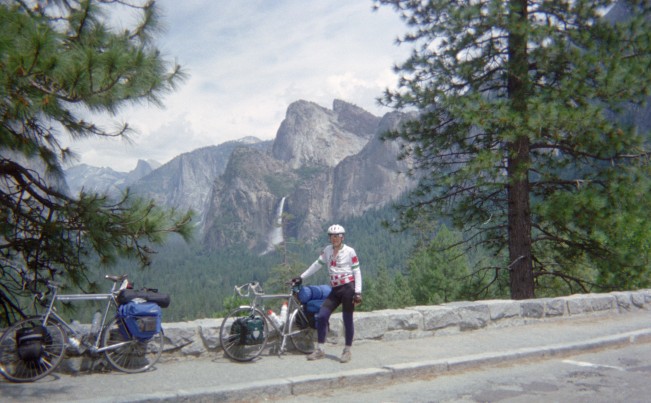 "Through Yosemite"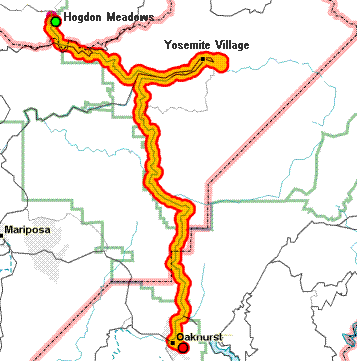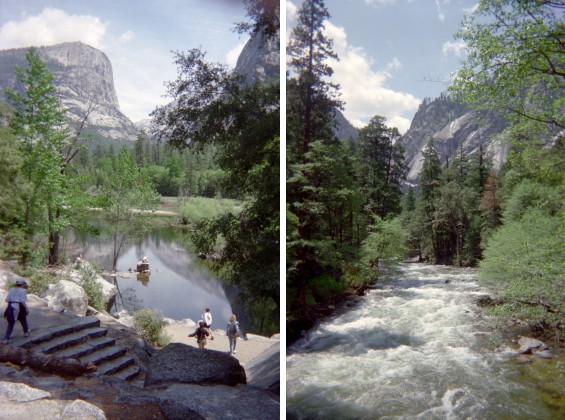 (Frank) This was going to be our easy "rest" day. Just spend the whole day in Yosemite National Park. So much for plans. "Easy" was 82 miles with 5900 ft of climbing. First we tried to get reservations at the hiker-biker campsite. We were informed that campgroung was closed, and all other campgrounds were full. OK, no camping in the Valley.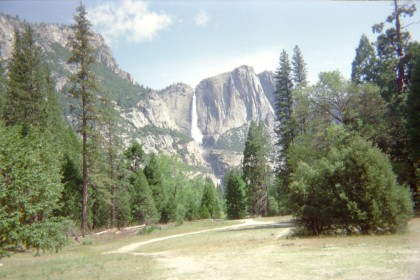 We decided to take all of our stuff with us into the valley, enjoy Yosemite, then go out highway 41. Well the 1200 foot climb getting into Yosemite turned out to be 1700 feet, the 2200 feet climbing to get out of the valley was a little more than we guessed, and then a few hills "grew up" along highway 41 since the person we talked with had driven it. It was still much easier than yesterday when we climbed 100 feet more in 47 miles. The difference was today we didn't hurry. We enjoyed Yosemite, then we just rode out. It wasn't exactly a rest day.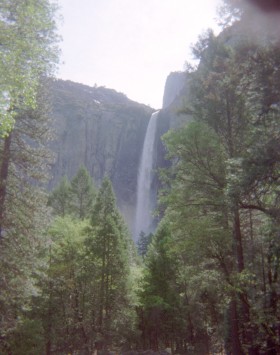 (Alan) This evening we stayed at Barbara's Mom's house in Oakhurst. It was certainly hospitable of Juneva to put us up on such short notice when she was in the middle of making a wedding cake and getting ready to leave for the wedding next morning. Plus making us dinner and breakfast and sandwiches to pack for lunch!
We hadn't intended to go this way, but Tioga Pass is still closed with snow. We later learned they had an avalanche in the pass the next day.